Exterminators In Pocantico Hills, NY
A hamlet in Westchester County, NY, Pocantico Hills, is a beautiful place that anyone should be excited to call home. This affluent community is surrounded by woodlands, babbling brooks, hiking trails, and more. Pocantico Hills provides its residents with plentiful outdoor spaces to enjoy and is located just a stone's throw away from downtown Manhattan. To help protect the people living in Pocantico Hills from the many insects and rodents that also enjoy its plentiful outdoor spaces, Parkway Pest Services offers effective and eco-friendly pest control services. Our experienced and state-certified exterminators can protect your commercial or residential property from pests through our wide variety of pest control programs that are created out of the latest education and technology. Contact Parkway Pest Services today and learn more about our solutions to our area's pest problems.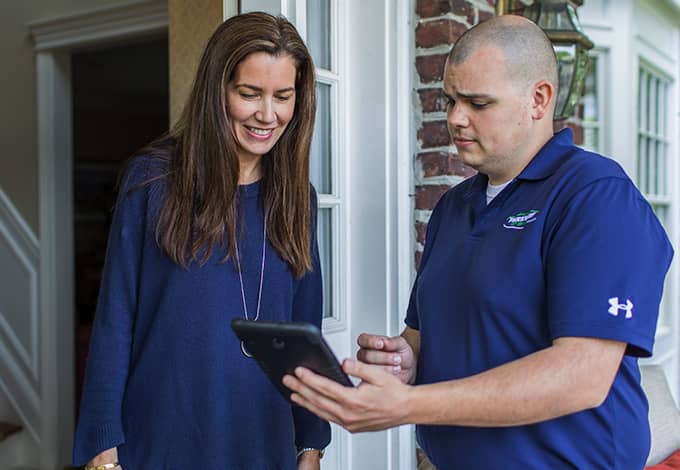 Residential Pest Control In Pocantico Hills, NY
Since 1932, we have been protecting people and their property from pests. Parkway Pest Control's certified and local exterminators provide the pest control services needed to completely eliminate pest problems. Our professionals get to the root of pest problems and solve them once and for all. Parkway Pest Services offers two quality year-round residential pest control programs, Parkway PestGuard and Parkway PestGuard+. Our PestGuard+ is our most comprehensive option. It offers:
Coverage of over 30 common household pests
Interior and exterior services
4 annual visits
Unlimited service calls
Pest Identification
Termite control through the Sentricon® System with Always Active™
Our Exterior Treatment and Rodent Detection System to monitor and control insects and rodents.
To receive your free quote and to begin protecting your Pocantico Hills home and family from pests such as ants, rodents, spiders, and stinging insects, give us a call today.
Guide To Minimizing Mosquito Exposure In Pocantico Hills, NY
Minimizing mosquito exposure is important for the health and safety of you and your family. Mosquitoes carry and spread a variety of dangerous diseases. Minimizing mosquito numbers on your property also helps you and your family enjoy your home's outdoor space to its fullest. To reduce the number of mosquitoes living and breeding on your Pocantico Hills property, it is important to remove as much standing water from it as possible. Standing water is where the female lays her eggs, which eventually develop into new mosquitoes. Ways to reduce standing water on your property include:
Remove water that collects on tarps, garbage can lids, and plant pots.

Store wheelbarrows, buckets, and kiddie pools upside down when not in use.

Regularly clean out your gutters to prevent water from pooling in them.

Repair low-lying areas that collect water on your property or in your driveway.

If you own a pool, make sure it is properly maintained.

Replace fresh water in pet bowls, bird baths, and baby pools daily.
To assist you in reducing the number of mosquitoes living and breeding on your property, Parkway Pest Services offers 2 different green mosquito options. Our on-going service provides protection against mosquitoes during their entire active season, April thru October. Our one-time service option provides a single mosquito treatment which delivers relief from mosquitoes for up to 3 weeks. To learn more about our mosquito control services and reduce mosquitoes on your property the easy way, call Parkway Pest Services today.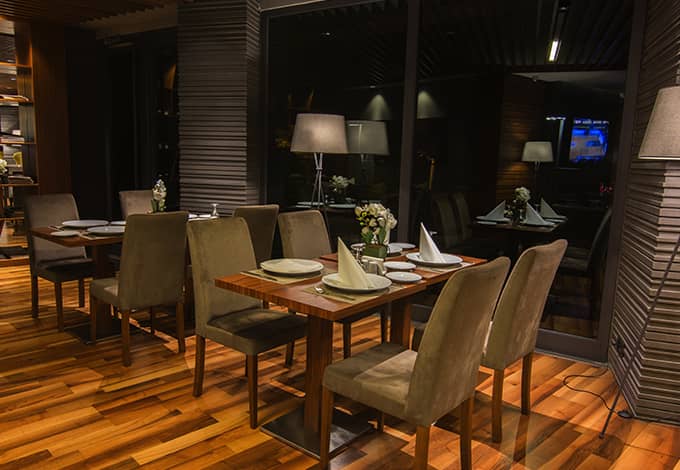 Commercial Pest Control In Pocantico Hills, NY
Keep your business, customers, and employees happy by putting into place a commercial pest control program from the experts at Parkway Pest Services. Using Integrated Pest Management (IPM), we offer the tools needed to increase sanitation practices within commercial facilities, identify pest-entry sites, implement exclusion measures, and make mechanical changes to keep pests out. Parkway Pest Services is a Green Shield Certified company, meaning you won't need to worry about indoor pollutants or about our treatments being dangerous around your equipment, customers, or employees. Contact Parkway Pest Services today to begin working together to protect your Pocantico Hills, NY commercial property from pests!
How To Identify A Bed Bug Infestation In Pocantico Hills, NY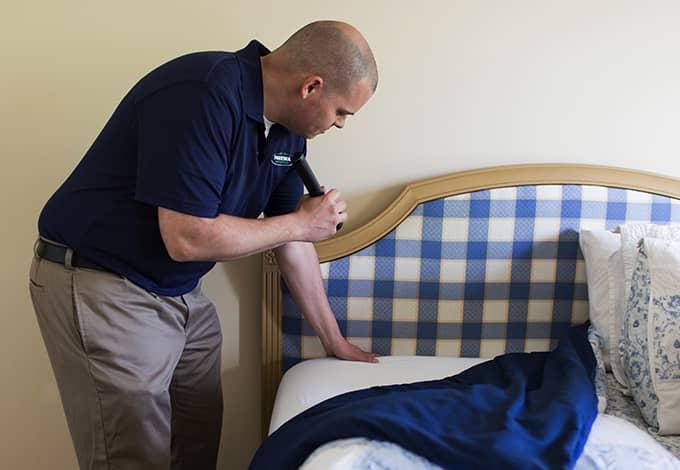 Knowing how to identify bed bugs that have hitchhiked their way into your Pocantico Hills home is important so that professional help can be sought as quickly as possible. The unfortunate truth is that a bed bug infestation can happen in any home, so knowing how to identify an infestation is key. The first thing to know is that bed bugs like to be near their food source, which is human blood. This means you will most likely find groups of bed bugs clustered together in or near mattresses and box springs, bedding, couches, and upholstered chairs. Next, you need to know what bed bugs look like. Adults grow to about 1/4 of an inch in length, are reddish-brown in color, and have a flat, oval-shaped body. After feeding, their body swells and turns a deep purplish red color. And finally, you need to know the signs of a bed bug infestation. You may spot the following if bed bugs are living in your home:
Blood stains or dark fecal stains on your sheets, bedding, walls, or furniture.

Piles of shed skins under mattresses or box springs or in the seams of upholstered furniture.

A sweet musty odor in an otherwise clean area of your home.
If you ever identify a bed bug infestation in your home, contact Parkway Pest Services immediately. We can provide K-9 inspections, encasements, conventional and steam treatments, and year-round pest control to eliminate and prevent future problems with bed bugs. Please reach out to us today to learn more about our bed bug control services.