Exterminators In Port Chester, NY
Port Chester, New York is best known for being home to an electric downtown waterfront that is home to some of the best restaurants and entertainment sites in the entire tri-state area! To protect the home and businesses in Port Chester from the many pests who also call this wonderful community home, partner with the local pest control experts at Parkway Pest Services! Our guaranteed pest control services, top-notch customer service, industry-leading technology, and dedication are just some of the things that have made us a leader in the pest control industry and a company that your New York neighbors trust! Don't trust the pest control needs of your home and family to just anyone, trust the modern services and 80+ years of experience at Parkway Pest Services!
Home Pest Control In Port Chester, NY
Partner with Parkway Pest Services and our local, certified pest control professionals to keep household pests out of your Port Chester home all year long! By implementing one of our year-round residential pest control programs, you won't have to deal with the stress of pest problems ever again. To help keep pests out and prevent them from causing damages inside of your home and introducing diseases and bacteria to you and your family, Parkway Pest Services offers two different residential pest control packages. Both of our programs offer coverage against 30+ common pests, include interior and exterior services, four annual visits, and emergency service calls at no additional cost. To learn more about these programs and which one will be best for your situation, give the experts at Parkway Pest Services a call today!
Protect Your Port Chester, NY Family From Ticks
Ticks are common parasitic pests that can be found throughout New York. The three most common species of tick found living in our area are black-legged ticks, American dog ticks, and lone star ticks. Ticks are often introduced onto properties by wild animals, and once on your property, they will lie in wait in tall grasses and overgrown vegetation for a new host to walk by that they can attach themselves to. Ticks feed on a variety of different hosts and therefore have the potential to pick up and spread many different diseases. Some of the diseases that ticks have the potential to spread to people and pets include Lyme disease, Rocky Mountain spotted fever, and ehrlichiosis. To help reduce the populations of dangerous ticks found living on your Port Chester property, our professionals will perform the following services:
Thorough inspections

A customized treatment plan

Multiple service visits throughout the entire tick season to maintain a tick-free yard
At Parkway Pest Services, we offer wildlife control services to reduce the populations of both wildlife animals and ticks on your Port Chester property. Call us today to learn more about protecting your family from ticks through our highly-effective tick control and wildlife control services!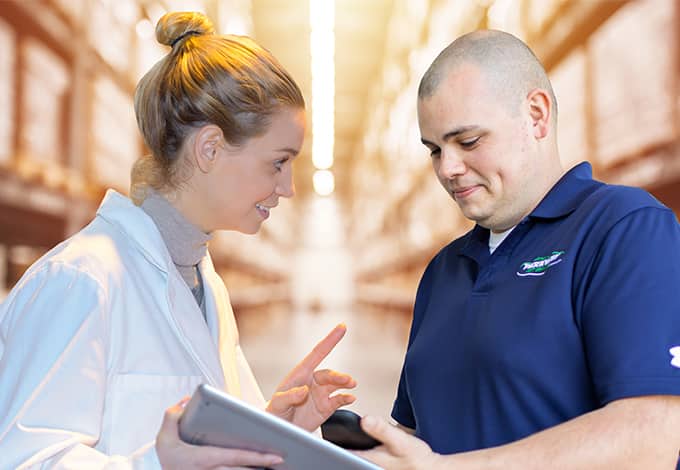 Commercial Pest Control In Port Chester, NY
The benefits to allowing Parkway Pest Services take care of your Port Chester business's pest control needs include:
We have two Board Certified Entomologists and two Associate Certified Entomologists on staff.

All of our pest control technicians are certified by the States' EPA and/or DEC.

We stay on top of the latest changes in laws and technology by continuously and constantly training our staff.

We customize our pest management programs to meet your business's exact needs.

Our pest management solutions are highly-effective in addition to being sensitive to your facility and the environment.

Parkway provides our commercial customers with log books, monthly reports, recommendations, and more, always keeping you informed on what is going on in your facility.
For more information about our highly-effective commercial pest control services and how we can work closely together to keep your Port Chester business free of pests, contact us today!
Learn How To Avoid Termite Damage In Port Chester, NY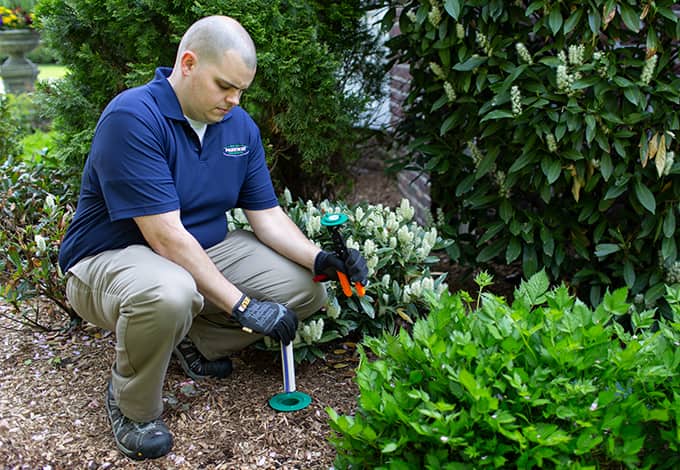 Termites are pests that can be found all throughout New York and throughout the rest of the United States as well. They nest outside underneath of the ground and rarely come into contact with people. So far they don't sound so scary right? Wrong! Termites are actually a very dangerous and destructive pest that you should do everything that you can to avoid having them find their way into your Port Chester home. Believe it or not, termites are actually responsible for causing billions of dollars worth of damages across the country each year! To combat termites and to keep them from finding their way into your home while out and about foraging for food, Parkway Pest Services recommends installing the award-winning Sentricon® System with Always Active™. This highly-effective, eco-friendly system not only puts a quick stop to current termite activity, but then remains in place to give you the peace of mind of knowing that your home won't be invaded by these destructive pests in the future. To learn more about Sentricon® with Always Active™ and how you can avoid the termite damages inside your Port Chester property, call the New York termite control experts at Parkway Pest Services today!