Exterminators In Port Washington, NY
Port Washington is an affluent, beautiful hamlet found in Nassau County, NY. Its rolling hills, winding coastline, parks, golf courses, and quiet, safe, quaint villages are just some of the reasons that so many people take pride in calling Port Washington home. The ample outdoor space found in Port Washington which makes it such an attractive place for people to live, unfortunately also makes it attractive to insects, rodents, and other pests. To protect your Port Washington property from pests, trust the experts that have been in the business of pest control since 1932 - Parkway Pest Services. Our experienced and state certified technicians can protect your property from annoying and potentially dangerous pests through our residential or commercial pest control programs. Call us today to learn more about protecting your home from pests by partnering with the experts at Parkway Pest Services.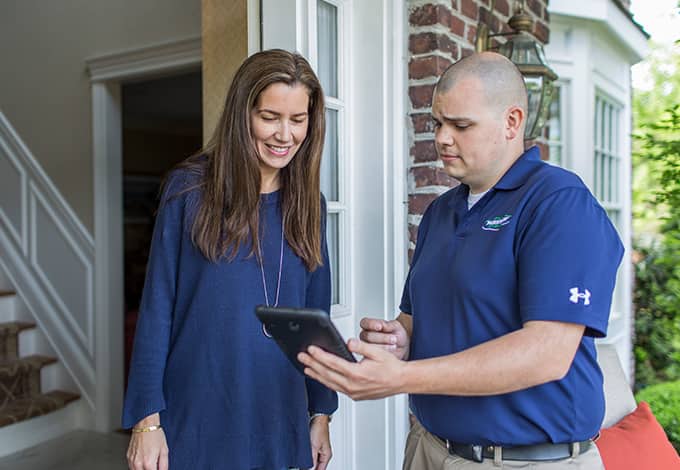 Home Pest Control In Port Washington, NY
To protect your Port Washington home from being invaded by the many pests that live in our area we offer comprehensive pest control solutions that focus on both the interior and exterior of your home. Our professionals work diligently to eliminate the pests that are currently active in your home, along with addressing the root of your pest problem and putting into place prevention measures to stop future pest activity. At Parkway we offer two levels of pest protection to help meet the unique needs of all of our customers. Our Parkway PestGuard provides basic pest control services that work to protect your home from occasional invaders and many wood destroying insects. If you are looking for a bit more coverage we offer our Parkway PestGuard+, this home pest control program is a more inclusive program offering services that are going to protect your home from both household pests AND termites. Don't be bothered by pests in your Port Washington home for another day, contact Parkway Pest Services to learn how we can help you to eliminate your home's pest problem once and for all!
Carpenter Ant Prevention Tips in Port Washington, NY
The best way to avoid problems with carpenter ants in your Port Washington home is to know why they are attracted to your home and how they are getting inside. If you can eliminate the how's and why's you can greatly reduce the chances of these wood damaging insects making themselves at home inside of your home. Carpenter ants like other species of ants are often most attracted to properties that are offering them food and water sources. Things like unsecured garbage cans, compost piles, garden areas, and pooling water can all initially attract carpenter ants to your property. They then often find their way inside of your home as they continue to search for food and water sources. Crumbs in kitchen and pantry areas and leaky pipes or fixtures are all very attractive to carpenter ants. Carpenter ants often enter inside of homes through cracks, crevices, and openings found in exterior walls, the foundation, or where utilities are entering into your home. They can also make their way inside through spaces found underneath of door, around windows, or through torn screens. Once inside carpenter ants like to build satellite nest near their newly discovered food sources. Carpenter ants are attracted to water damaged structural wood found inside of the building that they are infesting, if the infestation is not taken care of the damage that they cause can affect the structural integrity of your home.
If you ever see large black ants roaming in or around your home immediately contact us at Parkway Pest Services, we can provide the carpenter ant control services needed to find and eliminate all nesting and breeding areas and to identify the areas around your home that are attracting them. To learn more about our guaranteed carpenter ant services, give us a call today!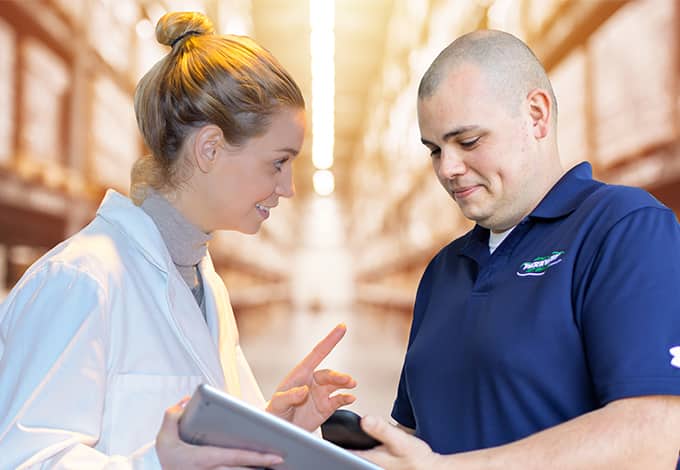 Commercial Pest Control Services in Port Washington, NY
At Parkway Pest Services we are a leader in the commercial pest control industry; we offer our commercial customer's pest control solutions that are highly effective and that only require the use of minimal amounts of insecticides. Through the principles of Integrated Pest Management we are able to offer our customers the following:
The tools needed to increase sanitation practices within their commercial facility.

The identification of entry sites.

The implementation of exclusion measures and mechanical changes to keep pests out.
Parkway is a Green Shield Certified company. What this means for you is that we can successfully control pests in your business, but you don't ever have to worry about indoor pollutants or our treatments being dangerous around your high tech equipment, customers or employees. Contact us today to begin working together to protect your Port Washington, NY commercial property from pests!
Tips to Avoid Bed Bugs in Port Washington, NY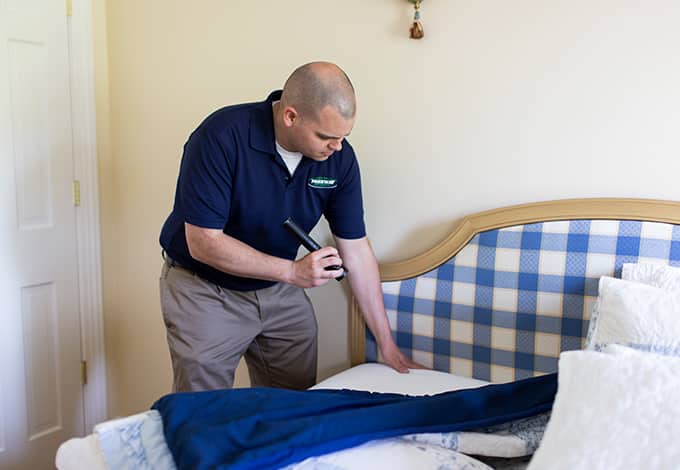 The truth when it comes to bed bugs is that they are a very tricky pest to avoid, this is because they really can be found in almost any public environment. A bed bug's favorite food source is human blood, which unfortunately for us means that they are going to be found wherever there are large groups of people. Common hot spots for bed bugs include hotels, motels, movie theaters, airports, libraries, schools, nursing homes, shopping centers, and dormitories. Because bed bugs can be found almost anywhere, you or your family members could accidentally come into contact with them at any time. At Parkway Pest Services we believe that in addition to being vigilant against bed bugs when out and about in public places, the best way to prevent a large infestation inside of your home is to schedule routine bed bugs inspections. At Parkway Pest Services we utilize K-9 bed bug detection teams to thoroughly and accurately identify an infestation. Whether there are 10 bed bugs or hundreds of bed bugs their highly trained noses will find where all the adults, eggs and nymphs are hiding in your home. If bed bugs are discovered in your home we will immediately sit down with you and discuss which of our treatment options is right for your property.
Conventional bed bug treatments

Steam treatments

Year-round plans and monitoring programs

Mattress and box spring encasement