Exterminators In Roslyn Harbor, NY
Roslyn Harbor is a small village located in Nassau County, New York. This quaint, community-minded village is home to a little more than 1,000 lucky New York residents. Unfortunately, living in a small village doesn't mean that you and your home are immune to coming into contact with common pests. Insects and rodents that live in the area are going to try their best to invade your Roslyn Harbor home in order to gain access to food, water, and shelter. To keep these pests from being able to breach your home's defenses, partner with the local, eco-sound pest control experts at Parkway Pest Services. Since 1932 we have been committed to providing comprehensive, modern, eco-friendly, highly effective pest control services to all of our New York customers. Get in touch with us today to find out how we can work together to keep common household invaders out of your Roslyn Harbor home once and for all!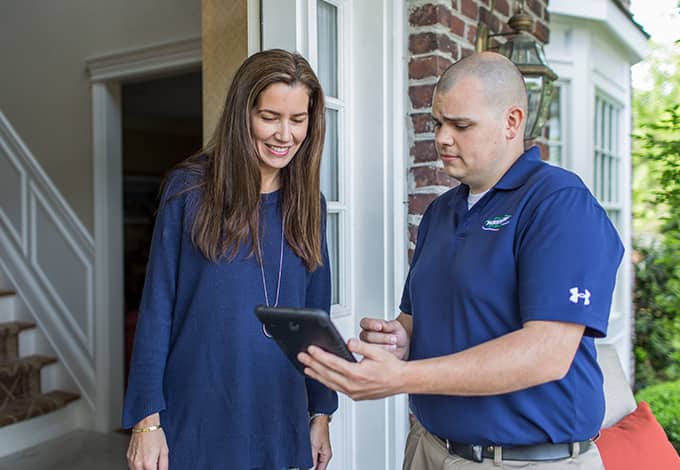 Home Pest Control In Roslyn Harbor, NY
Let our experienced and state certified experts protect your Roslyn Harbor home year-round from pests by putting into place either of our two residential pest control packages - Parkway PestGuard or Parkway PestGuard+. You can count on our professionals to dig deep and get to the root of your pest problem, quickly eliminate it, and then put into place the prevention measures needed to stop future pest problems from occurring in and around your home. Our Parkway PestGuard covers basic pest control needs and includes 4 annual visits, coverage against more than 30 common pests, accurate pest identification, interior and exterior service, and unlimited services calls. For a bit more pest protection choose our Parkway PestGuard+, which provides everything that is in the PestGuard in addition to termite protection through the installation of the Sentricon® System with Always Active™ on your Roslyn Harbor property. To learn more about controlling pests year-round, give us a call today to speak with one of our helpful experts!
Can Carpenter Ants Damage My Roslyn Harbor, NY Home?
At Parkway Pest Services we are often asked the question, "can carpenter ants really damage my home"? The unfortunate answer to that question is, yes, if left untreated carpenter ants can cause major structural damages to any home they are invading. Carpenter ants typically create their main nest outside but often find their way inside of homes while out and about foraging for food and water sources. If they find their way into your home and discover food and water sources, they will most likely decide to stay and create a satellite nest inside of structural wood of your home. Carpenter ants are especially attracted to wood that has been damaged by water. Once inside of your home, they will continue tunneling through its structural wood, causing extensive and costly damages over time. To prevent this from occurring in your Roslyn Harbor home, call Parkway Pest Services at the first signs of large black ants wandering around your home or property. We can provide the carpenter control services needed to find and eliminate all nesting and breeding sites and to identify the things around your home that are attracting them it. To learn more about our guaranteed carpenter ant services, give us a call today.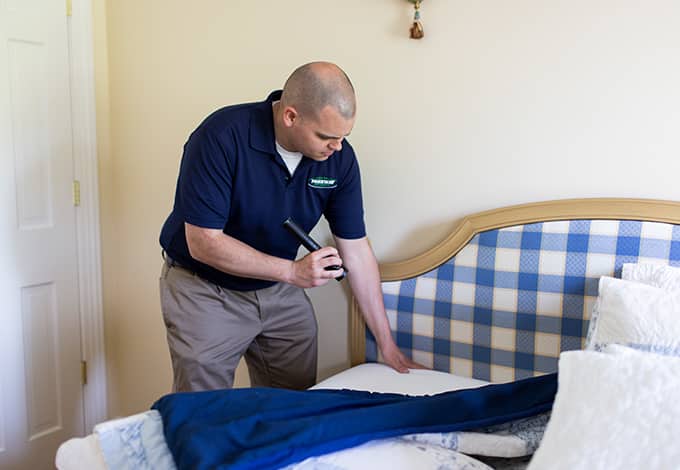 Learn How To Identify Bed Bug Infestations In Roslyn Harbor, NY
Bed bugs continue to be a force to be reckoned with throughout the United States, New York, and unfortunately even in Roslyn Harbor. Bed bugs continue to hitchhike their way from public places like hotels, airports, libraries, movie theaters, and schools into Roslyn Harbor homes, and to have a fighting chance against these parasitic pests it is very important to learn how to identify a bed bug infestation. The sooner you know that these reddish-brown, apple seed shaped pests are living in your home, the sooner you can put into place the professional services that are needed to eliminate them. Most people think that bed bug bites are the first sign of a problem. However, it is important to understand that not everyone reacts to their bites so you could be being bitten without realizing it. Bed bug bites form red itchy welts similar to a mosquito bite, but are usually found in a linear pattern on areas of your body that are exposed while sleeping. If bed bugs are living inside of your home you will begin to notice black flecks or red dots of blood on mattresses, box springs, bedding, furniture, the floors or walls. As bed bugs grow they shed their skins, finding piles of these shed skins under mattress and box springs and on the floor is another indicator of a bed bug problem. If you notice any signs of bed bugs inside of you Roslyn Harbor home, contact us at Parkway Pest Services. We will quickly come to your aid performing the inspection and treatment services needed to completely eliminate them!
Protect Your Roslyn Harbor, NY Home From Termite Damage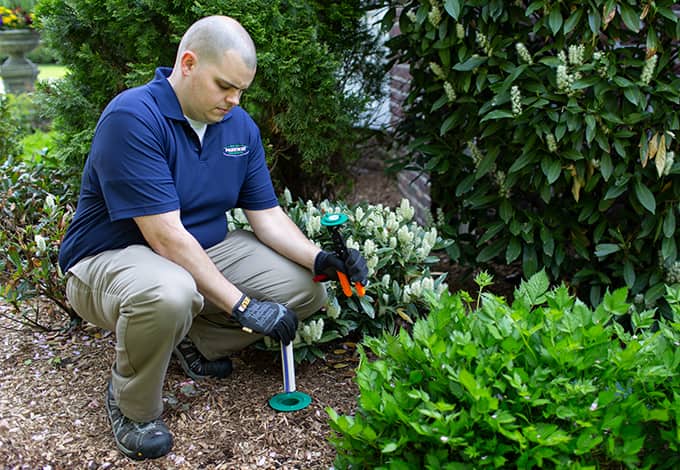 If you were told of the possibility of an invader coming into your home to cause extensive damages to its structure, you would do everything in your power to stop them, correct? Well, this should still hold true even if the invader is a tiny, soft-bodied insect. This is because, despite their less than tough looking appearance, termites can cause significant and costly damages to the structures that they invade. Protect your Roslyn Harbor home from being invaded and damaged by termites with the help of the termite control experts at Parkway Pest Services. We will begin by performing a thorough termite inspection, if during an inspection one of our highly trained and experienced professionals discovers termites or termite activity, they immediately sit down with you to discuss treatment options. At Parkway Pest Services we highly recommend installing the extremely eco-friendly Sentricon® System with Always Active™ to get rid of entire termite colonies and to prevent future colonies from nesting on your property or in your home. Give us a call today to learn more about Sentricon® with Always Active™, or our conventional treatment method using liquid termiticides.