Exterminators In Sands Point, NY
Sands Point is a quiet, rural area that is located at the tip of the Port Washington Peninsula; Sands Point is a mostly residential community that offers a quick commute to Manhattan for its residents. Like other communities in New York, Sands Point is home to more than people; there are many insects and rodents that live here as well. To keep these New York pests out of your Sands Point home, partner with the local pest control experts at Parkway Pest Services. Since 1932, Parkway Pest Services has been protecting New York properties from being damaged by a wide variety of pests. Our experienced and state certified technicians can protect your property from annoying and potentially dangerous pests through our variety of residential or commercial pest control programs. To begin protecting your Sands Point property from ants, roaches, rodents, mosquitoes, spiders, termites, bed bugs, and more, contact us today!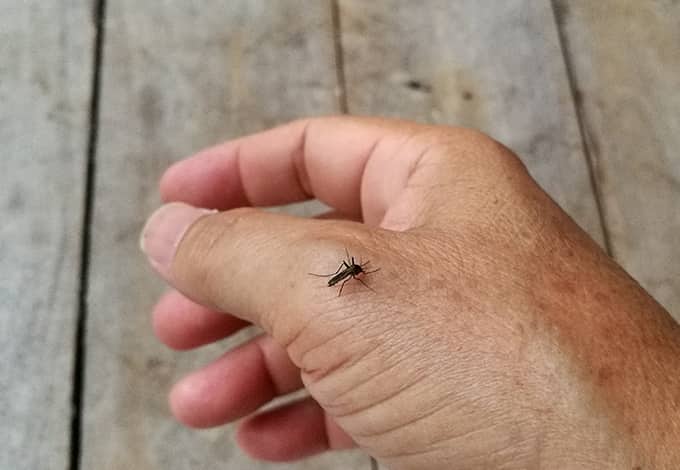 Does Mosquito Control In Sands Point, NY Work?
Controlling mosquitoes around your Sands Point property is important, not just because they are annoying and leave behind red itchy welts after biting, but also because they are capable of spreading serious diseases including West Nile virus and Eastern equine encephalitis (EEE). While completely eliminating mosquitoes from your property is an impossible task, with the help of a professional, the number of mosquitoes living and breeding on your Sands Point property can be greatly reduced, allowing you to enjoy your outdoor space to the fullest. At Parkway, we provide our customers with two different mosquito options to choose from. Our first option is our one-time service which provides a single mosquito treatment and provides relief from mosquitoes for up to three weeks; this treatment is a great option if you need to reduce mosquito populations on your property before a large outdoor event. Our second option is our ongoing service, this service provides protection against mosquitoes during their entire active season, which is April through October. Once a month, our trained technicians will inspect your property, locate breeding grounds, and treat those areas with an effective mosquito treatment. Contact us today to learn more about our mosquito control services!
Home Pest Control In Sands Point, NY
Whether you want to get rid of a current pest infestation or keep them from invading your home and property in the future, partnering with Parkway Pest Services is the right choice. In order to eliminate your home's pest problems once and for all, Parkway Pest Services offers two different residential pest control packages for our customers to choose from. Our Parkway PestGuard protects homes from over 30 common household pests, while our Parkway PestGuard+ offers the addition of termite control services. These programs are able to effectively address both the exterior and interior needs of a property. In addition to our two residential pest control programs, we also offer the following targeted services to protect your home from New York pests:
Termite control

Mosquito control
Give us a call to learn more about how our residential pest control services can protect your Sands Point home and property from pests!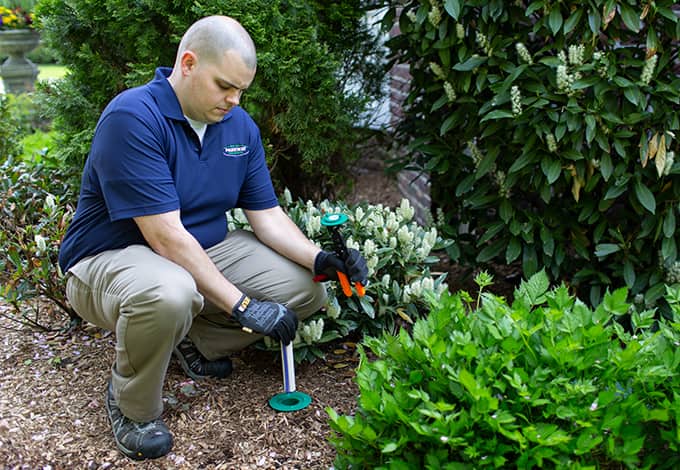 Learn How To Avoid Termite Damage In Sands Point, NY
To avoid termites invading your Sands Point home and causing costly structural damages, Parkway Pest Services recommends installing the Sentricon® System with Always Active™. This highly effective, eco-friendly system not only quickly stops current termite activity, but also remains in place to ensure that your home won't be invaded by these destructive pests in the future. Termites are attracted to wood that has been previously damaged by water or that is decaying, so in addition to installing Sentricon® System with Always Active™, it is important to remove any wood that has been damaged by termites from in and around your home, reduce humidity levels within your home by using dehumidifiers or air conditioners, and make sure that your home's gutters are working properly. To learn more about the Sentricon® System with Always Active™ and how we can help you avoid a termite infestation on your Sands Point property, call the New York termite control experts at Parkway Pest Services today!
Commercial Pest Control In Sands Point, NY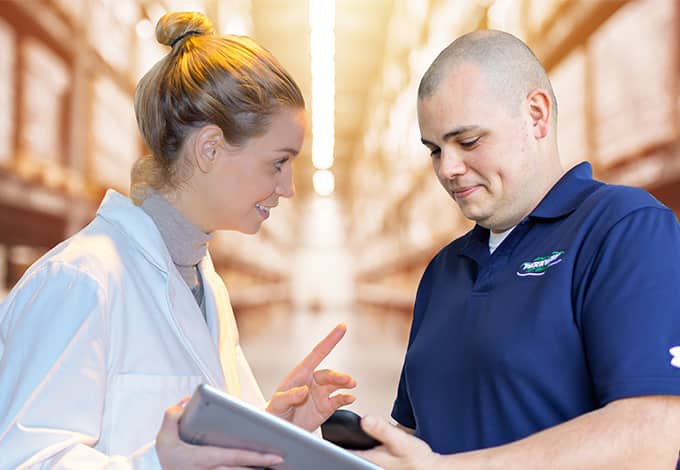 Protecting businesses from pests is very important; just a single pest sighting from a single customer can have a huge impact on your businesses and its success. To protect businesses located in and around Sands Point from invasive pests, contact Parkway Pest Services today. Our highly-trained professionals can provide the services needed to achieve and maintain a pest-free environment within your business far into the future. Our commercial pest control services include:
Routine inspections

The installation of monitoring stations

Treatment using highly effective baits and gels, when necessary

Information on how to increase sanitation practices, make mechanical changes, and implement exclusion measures in and around your business
For more information about our highly effective commercial pest control services, give Parkway Pest Services a call today and speak with one of our friendly and helpful professionals!