Pest Control In Scarsdale, NY
Scarsdale, New York, is a highly sought after place to live, and why wouldn't it be? Scarsdale has the best of two worlds; suburban living and city living that are both achieved through an easy commute! Scarsdale has a lot of older homes that have a lot of history and character, in addition to new construction homes to help suit the needs and desires of any person looking to call Scarsdale home.
Whether your home is new or older, pests that also call Scarsdale home can invade them and become a nuisance or could actually damage that investment. At Parkway Pest Services we have developed pest control solutions that are effective in any type of home. By putting in place routine pest control services, you can be sure that your Scarsdale home and your family will be kept safe from invading, annoying, and sometimes dangerous pests!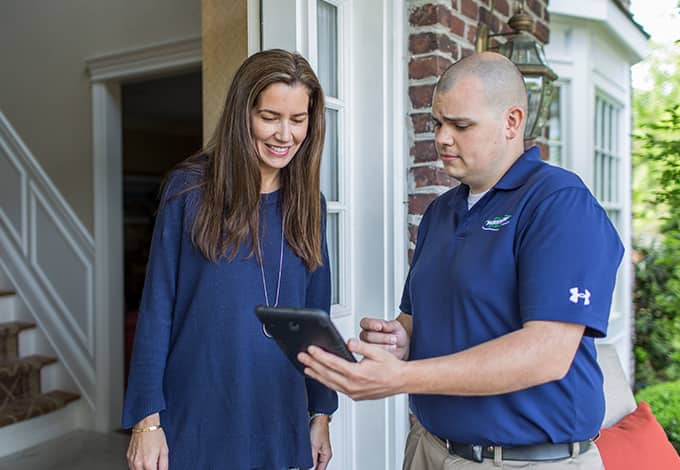 Ant Control In Scarsdale, NY
Ants have a particular gift for finding the tiniest opening into a home while foraging for food, water, and/or shelter; and once they have found an "in" to all those things, they will happily tell thousands of their friends to come join them! Controlling ants in and around your Scarsdale homes is a tricky task that is best left up to professionals. Professionals have the experience, technology, and patience required to safely and effectively solve an ant problem. Professionals have been specially trained to find and treat all foraging ants and their nesting areas (there are probably multiple nesting areas both inside and outside your home), and can then provide year-round preventative services to stop future issues with these tiny home invaders.
At Parkway Pest Services we control problems with ants through our year-round home pest control programs. Our Parkway PestGuard includes the following benefits: four annual visits, interior and exterior services, and pest identification services. This program covers over 30 common pests including carpenter ants, household ants as well as yellow jackets that are located within two feet of the structure; it also includes unlimited service calls. Through this program you can rest easy knowing that ants will not be invading and causing problems in your Scarsdale home!
Scarsdale Mosquito Treatments
Protecting yourself, your family and your friends from pesky and dangerous mosquitoes is at the top of everybody's to-do list throughout the spring and summer season. Mosquitoes are not only annoying pests that will feed off your blood, but they are dangerous pests because they have the potential to carry and transmit dangerous diseases including the Zika virus, the West Nile virus, and Eastern Equine Encephalitis or EEE.
At Parkway, we want to ensure you that we have mosquito control options that are not only extremely effective, but that are also green to ensure that your family will be kept safe while your property is treated for mosquitoes. Our green mosquito control options include:
One-time service- This is a single mosquito treatment that lasts approximately 3 weeks. This type of single treatment is a great way to control mosquito numbers before hosting an outdoor event like a wedding, cookout, or birthday party.
On-going service- Our on-going mosquito service will protect your home from high mosquito numbers during their active season (April thru October). This service includes an inspection by one of our trained technicians to find breeding and resting areas located on your Scarsdale property and treatment of those areas on a monthly basis.
For more information about our green mosquito control options give us a call today!
Scarsdale Pest Control For Cockroaches & Common Household Bugs
Cockroaches are very hearty pests that are very difficult to eliminate and control. They can enter homes through sewers, pipes, and cracks in the exterior while foraging for food and shelter, or they can be accidentally introduced in packages and boxes. Once inside, they will hide in the dark, warm, moist areas of your home and begin to breed, coming out at night to feed. In addition to contaminating food and introducing a whole host of dangerous diseases and bacteria into your home, their feces and shed skins can trigger allergic reactions and asthma attacks in some people, especially children.
The best way to protect your home and family from the dangers of cockroaches and other common household pests is through a year-round pest control plan. Year-round pest control will provide preventative services to help make sure that pests stay out of your home, and if any are sneaky enough to find their way inside, the peace of mind to know that they will be taken care of well before they have a chance to make themselves at home!
Parkway Pest Services provides year-round pest control services to control cockroaches and other household pests through our basic Parkway PestGuard or our more comprehensive program the Parkway PestGuard+ which includes the added benefit of termite control. Call us today for more information about either of these highly effective programs.
Why Choose Parkway For Pest Control In Scarsdale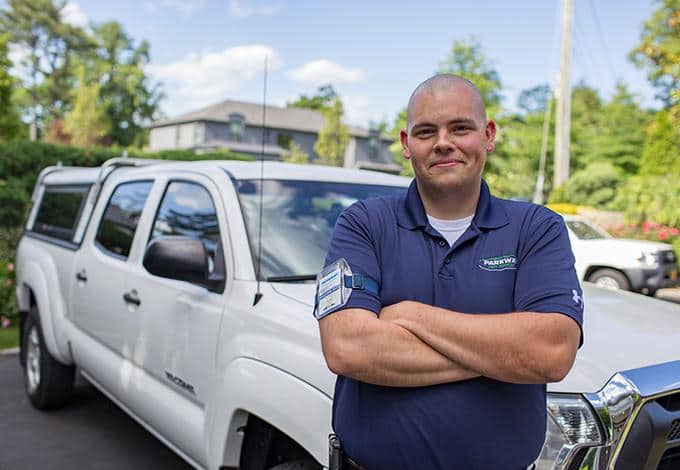 Parkway Pest Services takes pride in our ability to provide our Scarsdale customers with a wide variety of pest control services to meet any pest control needs. In addition to home pest control services and mosquito control services we also provide:
Bed bug control services

Termite control services

Green pest control

Tick control

Wildlife removal services

Power washing

Radon testing

Water testing

Commercial pest control services
We have been a trusted part of Scarsdale and other local New York communities since 1932. At Parkway we treat each of our customers as individuals and use only the most advanced pest control practices and products that are available. All of our employees provide superior customer service ensuring that every customer is completely satisfied with all the services that have been provided!
If pests like ants, cockroaches, mosquitoes, or others have become a problem in your Scarsdale, New York, home contact Parkway Pest Services today to see how we can help!