Friendly Pest Control In Shenorock, NY
Full of peace and quiet, friendly neighbors, and located a moderate distance from the bustling urban areas of New York City, Shenorock has plenty to offer residents. The community of Shenorock provides ample outdoor access, peaceful scenery, and a welcoming neighborhood perfect for raising families or retiring. However, pest invaders in your Shenorock home or business can quickly derail this peaceful life and increase the need for Shenorock pest control.
If you want to ensure that your Shenorock home or business is free from pest problems year-round, contact Parkway Pest Services. Our team of experts has years of experience and knows how to eliminate any pest issue you might encounter. Plus, we offer a variety of commercial and residential pest control plans, so you can be sure that we'll meet your every pest control need.
Contact Parkway Pest Services today to learn more or get started.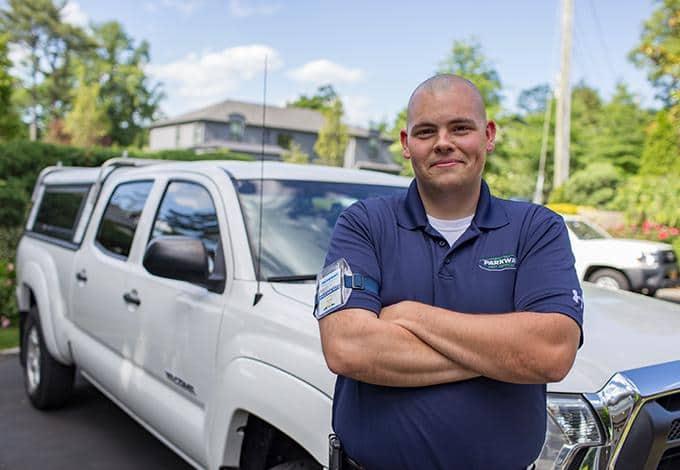 Residential Pest Control In Shenorock
Battling pest problems around your Shenorock residence is difficult to undertake alone. DIY pest treatments can often leave you exposed to the many health risks that pests bring, not to mention putting your property at risk of prolonged issues. For pest control that gets to the root cause of your problem and safely eradicates pests in no time, turn to Parkway Pest Services instead.
At Parkway Pest Services, our team is experienced and equipped with the know-how to eliminate pest issues from your home. We customize solutions to your property's needs and ensure treatment of the root cause, so those pest problems are kept at bay year-round.
Request your free quote today to get started.

Commercial Pest Control In Shenorock
Do you want to protect your Shenorock commercial property from the many troubles that pest infestations bring? Look no further than Parkway Pest Services for the commercial pest control solutions you need to protect your business from pests.
We customize each of our commercial pest control plans in Shenorock to your business's specific needs and ensure that any pest control treatments we apply work long-term. Our in-depth pest removal solutions treat active pest problems and prevent future ones.
Contact Parkway Pest Services today if you have an office building, healthcare facility, school, restaurant, or managed properties in Shenorock and you need reliable, effective local pest control.
Seven Signs Of Termites To Watch For Around Your Shenorock Property
Termites on your Shenorock property cause significant destruction and present serious safety risks the longer an infestation goes untreated. The earlier you catch a termite problem, the less likely it is to create severe damage. Watch for these seven signs of termites on your Shenorock property:
Shed termite wings are around your property's doors, windows, or other areas.
You see termite frass (this looks like wood shavings) around baseboards, windows, doors, and wooden furniture.
You hear rustling or clicking noises from inside walls at night or even during the day.
Mud tubes appear in exterior spaces, your property's foundation, or interior areas.
You start to see galleries carved into wooden furniture, exposed beams, or baseboards.
Floors begin sinking, ceilings dip, windows and doors become tight-fitting and paint on walls beings to bubble and peel.
The wood around your property's interior or exterior appears damaged, breaks away easily, or develops moisture and mold issues.
Contact Parkway Pest Services when you see these signs and benefit from expert termite removal that protects your property.
How To Tell If Your Shenorock Property Has A Bed Bug Problem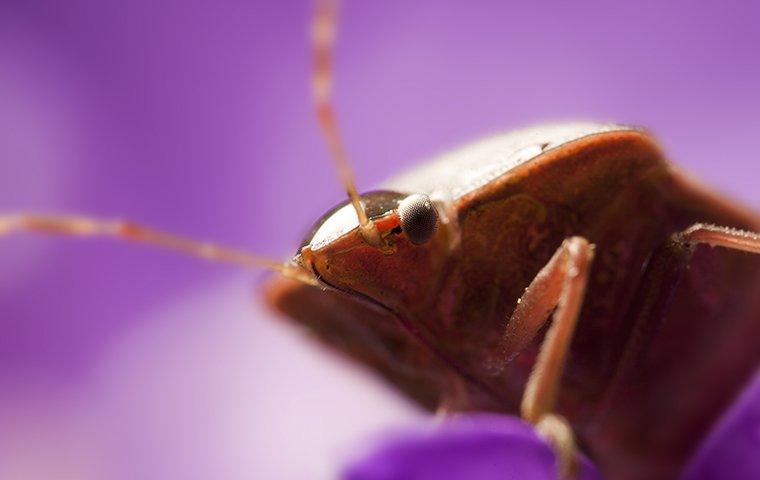 Bed bugs may be small, but they are prolific pests and cause significant problems once they move onto your Shenorock property. It's essential to watch for these signs of bed bugs so that you can seek professional treatment as soon as you notice this pest around your home:
Unpleasant or musty odors start to appear, especially in areas where bed bugs frequent, like sleeping quarters.
You see reddish or rust-colored stains on sheets, mattresses, furniture, carpeting, and walls caused by the bed bugs' blood-feeding habits.
You notice bed bugs hiding around the corners of beds, the cracks in walls or furniture, and the seams of upholstered or fabric items.
Itchy bed bug bites start to appear on exposed limbs. These bites happen overnight most commonly and will appear red, swollen, and in a zig-zag line.
Don't hesitate to contact Parkway Pest Services for assistance if you see any of these signs or have other questions about bed bug control.