Exterminators In Somers, NY
Located in Westchester County is the small town of Somers, New York. This eclectic town is home to friendly people, nice neighborhoods, and thriving local businesses. To protect residential or commercial properties located in Somers, Parkway Pest Services offers a wide range of effective pest control services. We have been helping the residents of New York protect their property from pests since 1932. We are dedicated to providing customers with comprehensive, modern, and eco-friendly pest control services. Call us today to find out how we can work together to keep pests out of your Somers home or business.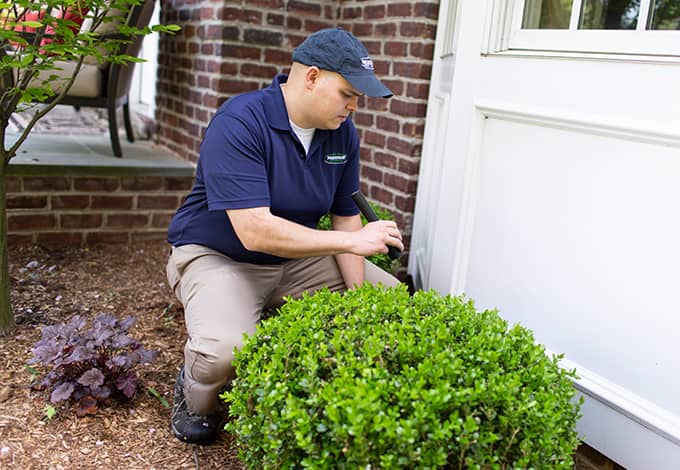 Residential Pest Control In Somers, NY
Parkway's certified and local exterminators can provide the pest control services needed to solve the toughest of pest problems. Our professionals work hard to get to the root of your home's pest problems and totally solve them. Parkway Pest Services offers two quality year-round residential pest control programs to choose from. Our Parkway Platinum package is our most comprehensive option and offers protection against over 30 common household pests, interior and exterior services, 4 annual visits, and accurate pest identification. Other benefits include:
Unlimited service calls.

Termite control through the Sentricon® System with Always Active™.

Our Exterior Treatment and Rodent Detection System to monitor for and control insects and rodents.
To receive your free quote and begin protecting your Somers home from pests, give us a call today.
How To Minimize Mosquito Exposure In Somers, NY
You can minimize your exposure to mosquitoes by wearing long sleeves and long pants, staying inside when mosquitoes are most active (dusk and dawn), and by always remembering to wear mosquito repellent in your backyard; or you could contact Parkway Pest Services. We offer a professional solution to reduce mosquito numbers on your Somers property. Our ongoing mosquito control service begins in April and continues monthly through October. At each service visit, our professionals will come to your property and apply mosquito treatments around the exterior of your property to reduce mosquito numbers. In addition, our technicians will find any potential and/or existing breeding sites and treat those areas. To learn more about protecting yourself and your family from biting, disease-spreading mosquitoes, reach out to Parkway Pest Services today.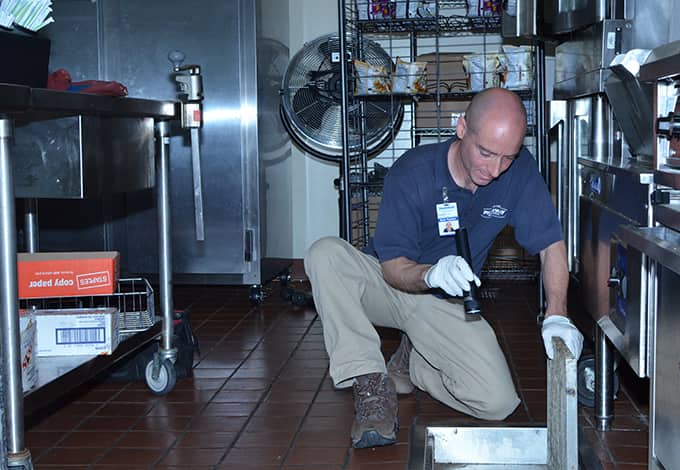 Commercial Pest Control In Somers, NY
Parkway Pest Services is a QualityPro, Green Shield Certified company and leaders in the commercial pest control industry. Through Integrated Pest Management (IPM) we offer commercial pest control solutions that focus on a pest's environmental and biological needs to eliminate pest problems using the least amount of pesticides needed. By choosing Parkway Pest Services for your commercial pest control needs, you won't have to worry about indoor pollutants or treatments being a danger for your customers, employees, or high-tech equipment. To learn more about our comprehensive commercial pest control services, call us today and speak with one of our helpful representatives.
Tips To Avoid Bed Bugs In Somers, NY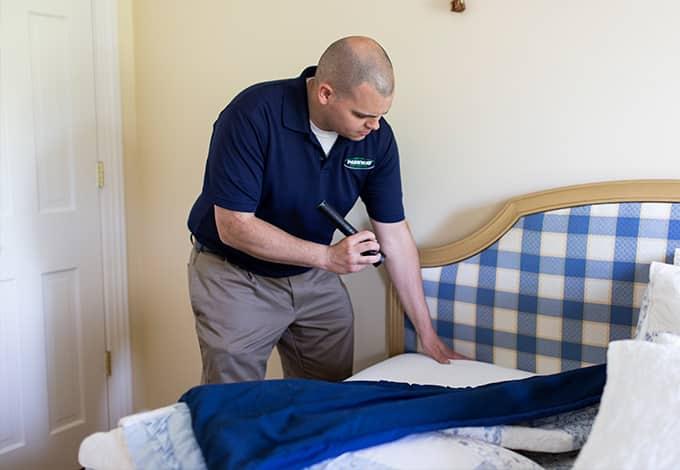 The New York bed bug professionals at Parkway Pest Services want to offer some easy tips to help you avoid bed bugs and prevent them from being able to take over your home and feed on the blood of your sleeping family:
Know what bed bugs look like so you can avoid them.

When spending time in public settings, keep personal belongings up off the floor.

After traveling, make sure you immediately wash and dry all clothing on a high heat cycle.

Vacuum out and wipe down suitcases before storing them away after a trip.

Do not purchase used furniture or mattresses.

Immediately wash newly purchased clothing.

Routinely vacuum your floors, mattress and box spring seams, and upholstered furniture.

Regularly wash bedding and place bed bug proof covers over all mattresses and box springs.

One of the best ways to protect your home from bed bugs is to schedule routine bed bug inspections.
Parkway's K-9 bed bug inspector's highly trained noses are able to find all adults, eggs, and nymphs that are hiding in a home. If bed bugs are discovered in your home, we immediately sit down and discuss which treatment is the right fit for your home. To learn more about our exceptional bed bug control services, give us a call today.