Exterminators In Syosset, NY
Syosset, New York is located in Nassau County in the northeastern section of the Town of Oyster Bay. People flock to this affluent, family-friendly town for many reasons, with one big reason being that Syosset is known for its excellent school district. To protect your family from the many insects, rodents, and other critters that also choose to call this New York hamlet home, turn to the pest control experts who have been protecting New York properties from pests since 1936 - Parkway Pest Services. The dedicated professionals at Parkway Pest Services understand the unique needs of the New York communities we serve, and have vast knowledge about the pests that are common to Syosset. We take pride in working with each of our customers to provide tailored pest control solutions to combat a variety of pest issues. Trust Parkway Pest Services to keep your Syosset home or businesses free of potentially dangerous and damaging pests; give us a call today to learn more!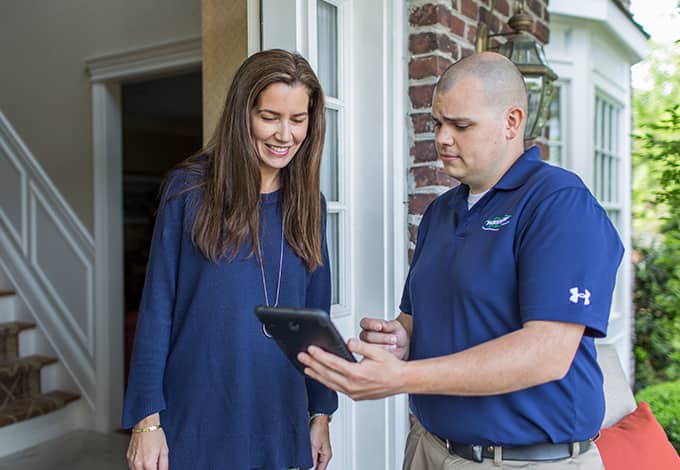 Home Pest Control In Syosset, NY
At Parkway Pest Services we don't just get rid of the pests that you can "see," our highly trained professionals take the time that is needed to get to the root of your pest problem, finding and treating all nesting and hiding areas that you can't see and eliminating the entire infestation. Our services provide you with the peace of mind to know that a re-infestation will not occur. At Parkway we offer two different residential pest control packages for our homeowners to choose from, the Parkway PestGuard and the Parkway PestGuard+. Each program is able to address both the exterior and interior needs of your Syosset home through the use of our integrated exterior treatment and rodent detection system. The system houses weather resistant insect bait on the exterior of your home; allowing us to monitor and control rodent and insect activity, stopping them before they have the chance to find their way inside, and helping to limit the amount of interior pest control treatments that may need to be completed. Give us a call to learn more about our year-round residential pest control programs and why partnering with Parkway Pest Services is the best choice for your Syosset home and family.
Damage Carpenter Ants Can Cause In Syosset, NY
Carpenter ants are a large species of ant that are usually black in color and are unfortunately a common pest in our area. Like termites, they invade the structural wood of homes and other buildings, but unlike termites, carpenter ants do not actually feed on the wood they are invading, they simply use the wood to tunnel through and nest inside of. Even though that they don't consume the wood, the damages that they can cause can be quite extensive, and if the infestation is left untreated the damages can become very expensive to repair. A carpenter ant problem usually begins when they create a main outdoor nest somewhere on or near your property, eventually finding their way into your home while foraging for food. They then often decide to stay near the many sugary and protein-rich foods that human dwellings provide, and create a satellite colony inside of your home. Carpenter ants are drawn to moist wood, and can often be found creating their tunnels and nesting areas under the floors or behind the walls of basement, kitchen and bathroom areas. If you start to notice big black ants walking around your kitchen or outside of your home on decks, porches, or driveways you should immediately contact Parkway Pest Services. We will complete a thorough inspection of your property, and if a carpenter ant infestation is discovered we will provide the services needed to find all nesting sites and completely eliminate the infestation. Get in touch with us today to learn about damaging carpenter ants and our highly effective solutions!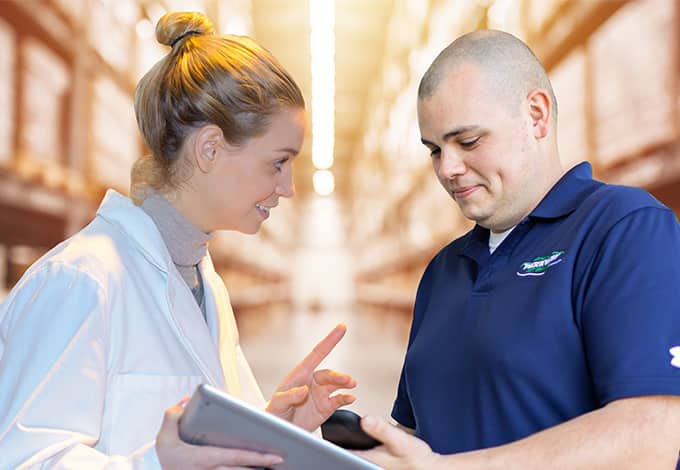 Commercial Pest Control Services In Syosset, NY
To successfully control pests in any Syosset business the commercial pest control experts at Parkway Pest Services offers effective pest solutions through Integrated Pest Management (IPM). This means that we don't just rely on pesticides to control pests in and around your Syosset business, we can control pests many other ways including through increased sanitation practices, proper identification, exclusion measures, mechanical changes, and even through lighting changes. To successfully control pests in your Syosset business we offer the following:
Routine inspection

Monitoring stations

IPM education

The peace of mind to know that we provide treatment only when necessary

Treating pests using bait and gels, meaning there will be no airborne contaminants in your facility
In addition to general pest control, we offer the following to keep your business free of pests and the damages that they can inflict: Green Pest Control, LEED Certification, Bioremediation, Rodent Demolition, and Poison Ivy Removal.
Learn How To Identify Termite Damage In Syosset, NY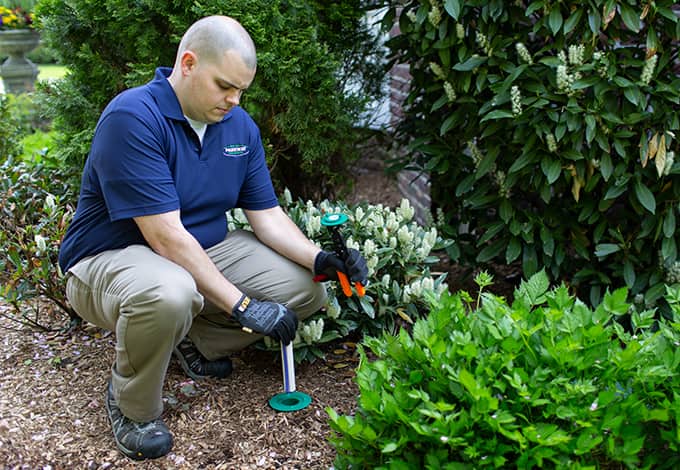 Termites are extremely damaging pests that are unfortunately very common in our area and can cause huge issues for property owners throughout Nassau County. Termites spend almost their entire lives living under the ground or in the wood they are feeding on, meaning that unlike ants and other pests, you won't be able to discover an infestation because you suddenly notice the damage they have already done. However, termites do leave behind some other signs of their presence, including painted walls that look splintered or blistered, wood that sounds hollow when you tap on it, doors and windows that no longer close properly, and piles of wings that are left behind after a swarm. The problem with these signs though is that if you are noticing them it usually means there is an established colony in or near your home and the termites may have caused damages inside of your home already. So what is a property owner to do? How can you protect yourself and your home from being damaged by termites? The answer is simple: partner with Parkway Pest Services and schedule routine termite inspections. If during an inspection termite activity is ever discovered, our termite control professionals can quickly and completely eliminate them from your property. At Parkway we recommend the extremely eco-friendly Sentricon® System with Always Active™ to get rid of current problems with termites and to prevent future problems with these highly damaging pests. Contact us today to order a termite inspection and become proactive about protecting your Syosset property from termites.