When It Comes To Termites, You Can't Let Your Guard Down
Parkway Pest Services is one of the leading pest control companies in the New York metropolitan area, and we specialize in effective termite control. We make sure our technicians receive the training and practice necessary to keep your home safe from the threat of termites. With over 100 years of combined experience, you can rest assured knowing that your home or business is in good hands. As a locally owned and operated business, we care about our community and will do everything we can to keep your property free of termites.
Why Choose Parkway For Your Termite Problem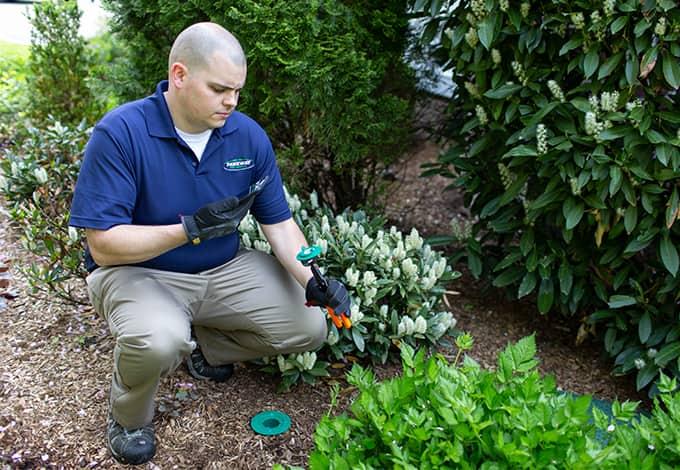 If you're looking for solutions to your current termite problems or the peace of mind that comes with knowing your property is protected from the threat of termites, Parkway Pest Services is here for you. We are one of the leading pest control companies in the New York metropolitan area, and we've done our research when it comes to termite control.
We have the experience and tools needed to control your termite problems. We are proud to use the Sentricon® Termite Colony Elimination System to make sure that you can avoid a termite infestation or eliminate one that is already active. Our licensed pest professionals have treated thousands of homes and businesses throughout our service area of Long Island, Westchester County, the five boroughs, and beyond. If you're looking for professional termite control at a competitive price, reach out to us today.

How Parkway Pest Services Gets Rid Of Termites
When it comes to termite extermination, Parkway does not take half measures. We want these pests gone and your peace of mind restored. To accomplish this, we offer two types of termite treatments – termite baiting and liquid treatments. Both methods have been proven successful in the complete eradication of termites.
When you contact Parkway for help getting rid of termites, we'll start with a thorough inspection of both the interior and exterior of the structure to determine if termites are present, and if so, how extensive the infestation is.
We'll also look for termite damage and identify conditions in and around the structure that are conducive to termite activity, including wood to ground contact and excessive moisture issues. After the inspection is completed, we'll review our findings with you and make a recommendation for termite treatment and provide a quote for service.
Sentricon® Termite Colony Elimination System
An eco-friendly termite control option, there is no drilling, trenching or digging with the Sentricon System. Instead our experienced termite control technicians strategically place termite-baiting stations around the structure.
Proven to be more palatable to termites than wood, the bait will attract the wood destroying insects that will then carry it back to the rest of the colony, resulting in the demise of the entire colony including the queen!
Bait stations are inspected and checked periodically to determine if and where termites are active.
Sure, termites work 24/7/365 but so does the Sentricon System. Along with effectively helping you get rid of termites and preventing new colonies from forming, the Sentricon System is the "green" choice for termite control because:
Sentricon is limited in the environment and completely removable

Recipient of the Presidential Green Chemistry Challenge Award by U.S. EPA.

First EPA registered product under their Reduced Risk Initiative

Only grams of an active ingredient are needed to control an entire termite colony

Recruit HD® termite bait has no EPA designated signal word
All Sentricon stations, components, and the Recruit bait matrix are manufactured in the United States

The annual service interval for Sentricon Always Active reduces trips and lowers your carbon footprint

65% of post-consumer recycled materials are used in our packaging

LEED builder points are given to green LEED certified structures treated with Sentricon

Our green plastic stations are made of #2 recyclable plastic
Sentricon has no personal protective equipment or special clothing requirements

2.5 billion pounds of dilute liquid termiticide has been displaced by 15 yrs of Sentricon use

Sentricon Always Active uses a durable, long-lasting bait matrix expected to exceed 4 years longevity

10 million gallons of water are saved annually by Sentricon use which displaces traditional liquid treatments
Learn more about what makes the Sentricon System so green here.
Recruit® AG Flexpack™ Bait Eliminates Termite Colonies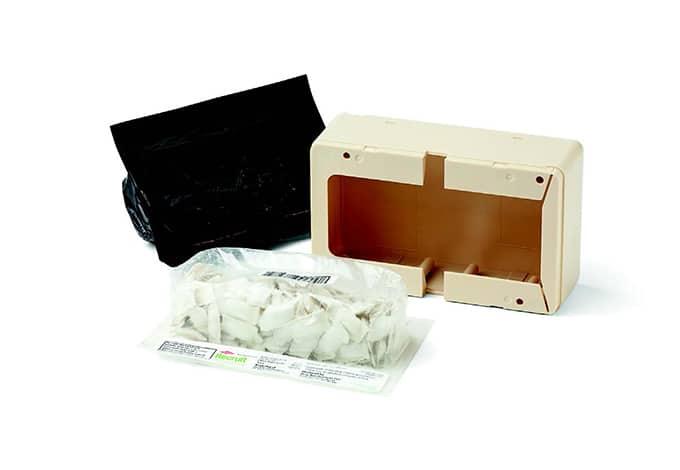 For termite activity that is visible above ground and in accessible areas, Parkway uses Recruit® AG Flexpack™ termite bait. Highly effective in speeding up the colony elimination through direct and immediate bait availability to termites, this product eliminates entire colonies inside and outside of homes or businesses.
Available for termite infestations both indoors and outdoors, including on trees or mounted around pipes, in corners and in tight spaces.
Works in kitchens, pantries, and all living spaces as well as in sensitive sites, including food manufacturing, food preparation, and food service areas.
Can be temporarily installed and removed after termites are eliminated.
Designed to be tougher on termites and easier on your structure than other interior termite treatments, Recruit® AG Flexpack™ brings the power of the Sentricon System above ground and exterminates termites where they're hitting your structure the hardest.
For more information about Recruit® AG Flexpack™ and how Parkway can help you get rid of termites, please contact us.
Liquid Treatment Options
At Parkway Pest Services, we eliminate termite infestations using conventional means that include the application of termiticides. Introduced into the soil, the treatment acts as a protective barrier around the structure to prevent termites from entering or exiting. An extremely effective of termite control, this method is also quite invasive and does require drilling and soil movement.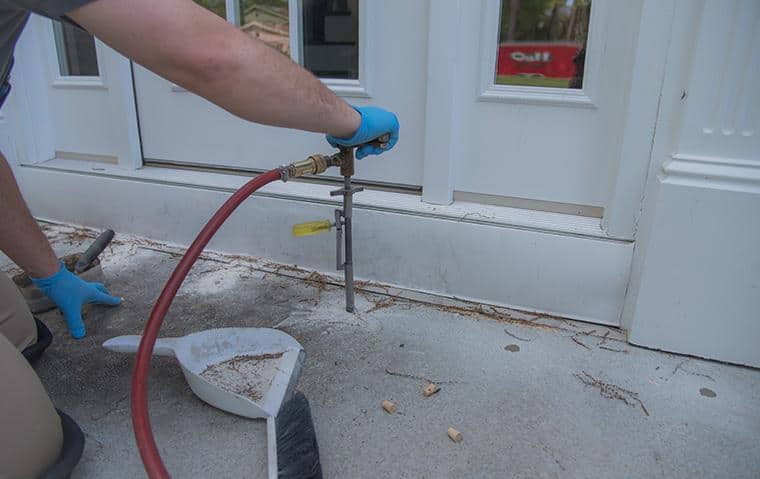 Additional Termite Services & Information
PestGuard+ Protection
This plan protects your home from a variety of occasional invaders and wood-destroying insects, including termite control. Our PestGuard+ plan offers solutions for more than 30 pests such as cockroaches and rodents. We will treat for yellow jackets within two feet of your house. Our pro exterminators offer thorough inspection and treatment so you can say goodbye to ants in the kitchen, mice in the attic and any other pests trying to share your space.

4 Visits Annually

Pest Identification

Covers 30+ Common Pests

Interior & Exterior Service

Unlimited Service Calls

Sentricon® Termite Protection
Guaranteed Termite Protection
Parkway Pest Services offers a one-year renewable service agreement. If termites are found while you have an active agreement with us, we will perform remedial termite control measures at no charge to you.
Our Blog & News
Catch up with the latest blog articles from Parkway, or see news that is happening in the pest control industry.