Exterminators In Thomaston, NY
To the East of Nassau County's "Great Neck," Thomaston is a North Hempstead neighborhood that is well known for its tranquil vistas and neighborly communities. Today, Thomaston is synonymous with 'bedroom community,' and serves as a nesting place for snowbirds, families, and young professionals from all over the State. The suburban atmosphere and location of this town provide a small island of calm in an otherwise hectic area. While Thomaston is not far from the larger city of Hempstead, the town lies less than 5 miles away from rural country clubs and forested areas. This two-factor consideration makes Thomaston a living hot spot for pest species of all kinds, including bed bugs, ticks, and mosquitoes. While prevention is an excellent method of proper management, it may not be enough to control all species of pests nearby.
With same-day services and year-round pest protection, Parkway Pest Services has been Thomaston's leading provider of pest control since 1932. Almost 90 years of experience in the industry has allowed us to innovate some truly unique pest control plans, and keep home and business owners protected for many years. To identify, treat, and remove pests in Thomaston, call Parkway Pest Services for an initial quote right away.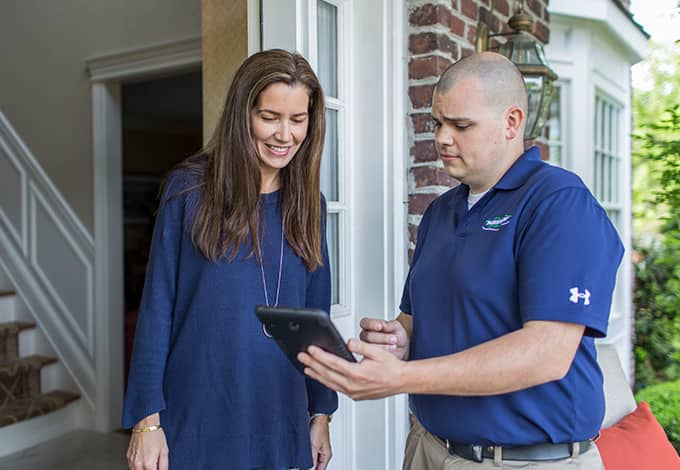 Home Pest Control In Thomaston, New York
Keeping your family safe and healthy is your number one priority. At Parkway Pest Services, our goal is to help you make the right decision for their ongoing protection. When it comes to getting and keeping pests out of the house, we know how to make it happen every time by:
Continuous staff training keeps us on the cutting edge

Combinations of treatments and integrated pest management systems will keep your home clean.

Two unique residential pest control plans are available.
Ready to learn more about our home pest control? Reach out to Parkway Pest Services now.
Commercial Pest Control In Thomaston, NY
Businesses in Thomaston can overcome many obstacles. From damaging weather to economic downturns, commercial properties and their owners have endured many pitfalls throughout Thomaston's history. However, there are some obstacles that business owners simply cannot overcome on their own – pest infestations.
The crew at Parkway Pest Services has specialized in commercial pest control for nine decades, continually bringing value to the businesses of Thomaston. We make the impossible possible by using a revolutionary combination of treatments:
Frequent and scheduled inspections of your facility

Monitoring stations installed around the grounds

Integrated Pest Management techniques

Pest baits and gel treatments

Zero airborne toxins

A commitment to leave your business better than we found it
Call now to learn more about Parkway Pest Services' commercial pest control programs.
How To Tell If Your Thomaston Home Needs Professional Bed Bug Control
If your home needs professional bed bug control in Thomaston, how will you be able to tell before the situation progresses too far? Start by identifying these telling signs:
Are there unexplained bites, red spots, or itchy patches appearing on your skin after waking up?

Have you noticed dark brown or bright red blotches around mattresses, pillowcases, couches, or bed sheets?

Is there a strongly sweet or cloying scent around the house?

Could there be piles of bed bug exoskeletons near doors or windows?

Do you believe you have seen a bed bug in action?
If you think, know, or are suspicious about bed bug activity around your Thomaston home, look no further than the professional bed bug control methods of Parkway Pest Services. We make it easy to identify, eliminate, and prevent additional bed bug vectors by using our trained K-9 experts and award-winning team. Inquire about the bed bug control options for your home by submitting a contact form to us now.
Do The Ticks In Thomaston, NY Carry Lyme Disease?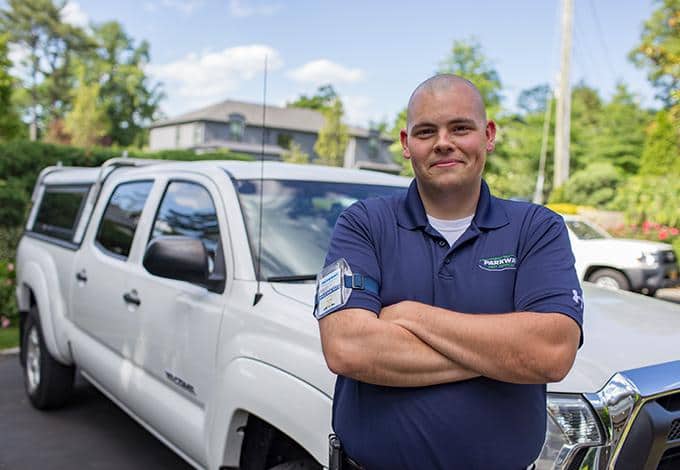 Any pest that feeds on human blood will be able to spread serious and sometimes unavoidable illnesses. Ticks are one of the most notorious of these creatures found in the Thomaston area. Officially classified as an arachnid, ticks are easily identified by their eight legs, teardrop-shaped bodies, and unique physical markings (depending upon the species). Many types of ticks in Thomaston are known for carrying severe diseases, including Lyme disease. According to John Hopkins medical institute, anywhere from 1% to 50% of ticks in one area could be vectors for Lyme disease.
Lyme disease is an incurable illness that must be managed rather than remedied. Initial signs and symptoms may show up as a 'bullseye' mark around your initial bite spot. You may also begin to feel weakness, exhaustion, or a slight fever. If you suspect that your tick bite could have been infected with Lyme disease, contact a medical professional as soon as possible.
In the meantime, it will be important to support the protection and safety of your family as much as possible. Contact Parkway Pest Services to learn how our tick abatement services could bests serve your needs.