Exterminators In Tuckahoe, NY
Tuckahoe is a village in Westchester County, resting along the Bronx River. To keep your Tuckahoe home or business free of the many pests that also live in our area, you need professional pest control services from Parkway Pest Services. Since 1932, we have been proud to protect properties in Tuckahoe and throughout Westchester County by providing comprehensive exterminating and wildlife removal services. If you're looking to eliminate a current pest infestation or simply want services to help maintain a pest-free environment, look no further than Parkway Pest Services. As a locally-owned and family-operated pest control company, we understand how to handle the area's toughest pest problems. Give us a call today to learn more about all of our commercial and residential pest control options.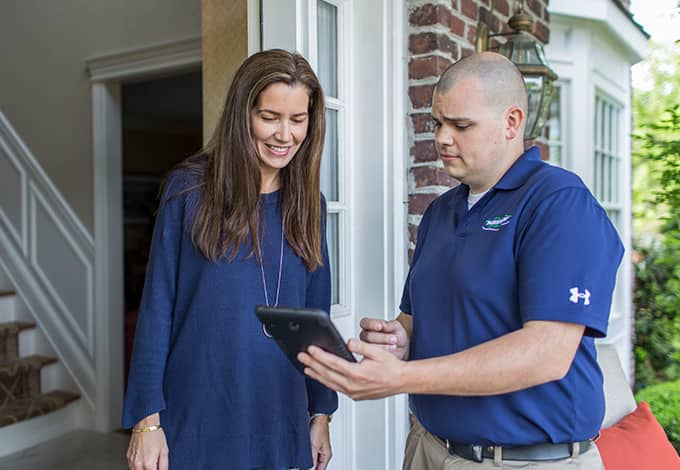 Residential Pest Control In Tuckahoe, NY
When pests threaten the health and safety of your family, there's no one better to call than the experienced pest technicians from Parkway Pest Services. We are ready to provide advanced residential pest control solutions to combat pest problems of any shape or size. With decades of experience solving pest problems, we don't just eliminate pests, we address the root of your pest problem and implement measures to ensure new pests never invade in the future. And, because we understand that every home is different, we provide two levels of pest protection, based on the needs of your home, budget, and pest situation. No matter which program you choose, you can rely on the professionals at Parkway Pest Services to keep your Tuckahoe home pest-free all year long. Don't hesitate to reach out to our certified local exterminators today to ask for more details about our residential pest control plans.
Commercial Pest Control In Tuckahoe, NY
Your business needs comprehensive pest control services just as much as your home does. Rodents, insects, spiders, and more have no problem getting into your Tuckahoe commercial facility and causing serious problems. At Parkway Pest Services, we understand that there's no such thing as a "one-size-fits-all" approach to commercial pest control, which is why we'll work with you to develop a complete pest management plan that addresses the pest pressures in your business. All of our commercial pest control plans are customized to meet the needs and regulations of your specific business industry. Whether you own an office building, restaurant, healthcare facility, warehouse, school, or other business, Parkway Pest Services has what it takes to protect it from pests year-round. By utilizing Integrated Pest Management (IPM) strategies, we keep Tuckahoe businesses free of pests without the excessive use of unnecessary chemicals. Don't wait for pests to take over your commercial facility and damage your reputation. Instead, turn to the professionals at Parkway Pest Services for commercial pest control solutions you can trust.
Are Bed Bug Infestations Avoidable In Tuckahoe, NY?
Dealing with a bed bug infestation in your Tuckahoe home or business is not a pleasant experience. Not only are bed bugs difficult to prevent, but they're nearly impossible to get rid of once they infest your property. Bed bugs are small, reddish-brown insects that feed on the blood of humans. The most interesting fact about bed bugs is how they get around. Bed bugs have no wings and cannot jump. Instead, they climb onto your bags, clothing, and belongings and hitchhike their way into your home or business. To prevent bed bugs from taking over your Tuckahoe property, keep the following bed bug prevention tips in mind:
Avoid bringing used furniture into your property.

Always inspect your hotel or motel room for signs of bed bug activity.

Never set down your belongings on the floors of public spaces.

Store your clothing in vacuum-sealed bags when you travel.

After returning from a trip, wash and dry all your clothing on the highest heat setting to eliminate bed bugs that may have hitched a ride home with you.

Vacuum your floors, rugs, and carpets frequently.
The most effective way to eliminate bed bugs is with professional bed bug control services from Parkway Pest Services. Get in touch with us today for more information about our bed bug treatments.
Termite Prevention Tips Everyone In Tuckahoe, NY Should Know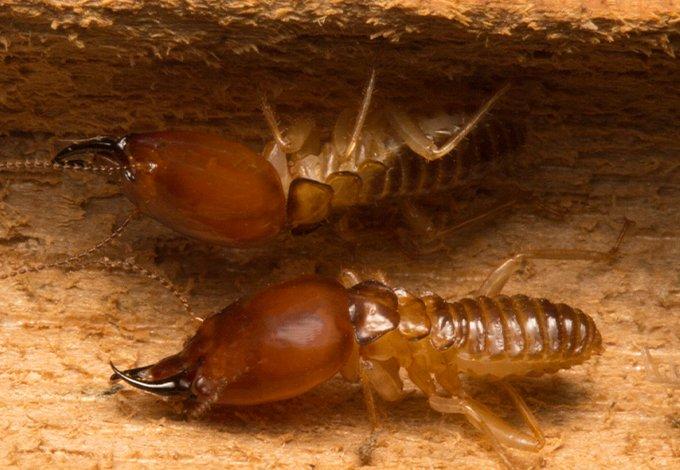 Termites are common pests that feed on cellulose, a material found in wood. They live in large underground colonies and cause extensive structural damage to Tuckahoe properties every year. One of the best things you can do to avoid the damage termites cause is to remove factors that may attract them to your property in the first place. Keep termites away from your Tuckahoe home or business by implementing the termite prevention tips below:
Minimize excess moisture around your property.

Seal cracks and crevices in your exterior walls and foundation.

Trim foliage away from your exterior walls.

Keep an 18-inch barrier between the soil and wooden portions of your building.

Remove other wooden materials from your lawn, such as stumps and logs.

Repair leaking fixtures, pipes, and drains.
If termites are causing problems in or around your Tuckahoe property, the professionals at Parkway Pest Services can help. Contact us today to get started!