Exterminators In West Harrison, NY
West Harrison is an upscale suburban community located less than 25 miles from Manhattan. West Harrison is the perfect place for New York City commuters to call home and is commonly listed as one of the best places to live in the city. To protect your West Harrison home or business from pests, trust the New York pest control experts at Parkway Pest Services. We have been in the business of pest control since 1932, and our experienced and state-certified exterminators can protect your property from insects, rodents, and other pests through our residential or commercial pest control programs. Reach out to us today to learn more about how we can work together to help you maintain a pest free environment inside your West Harrison home or business.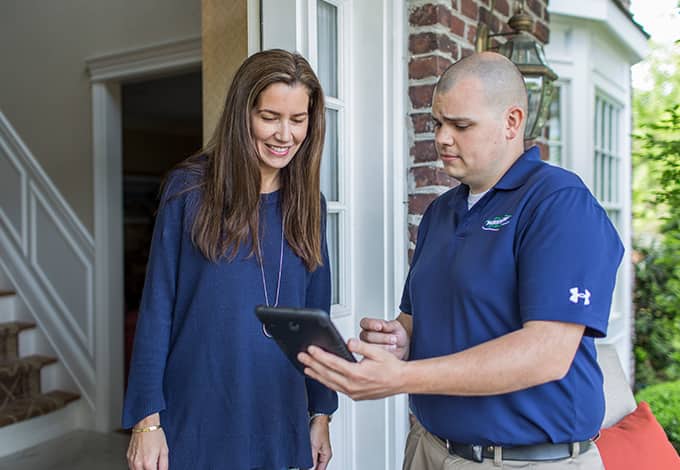 Home Pest Control In West Harrison, NY
To protect your home and family from common household pests, Parkway Pest Services highly recommends putting into place a year-round residential pest control program. Benefits of choosing Parkway Pest Services to meet your home's year-round pest control needs include:
Our professionals get to the root of your home's unique pest problems and put into place the prevention measures needed to prevent their return in the future.

Our home pest control services provide both interior and exterior control against pests.

Our services are easy to schedule.

Parkway offers a wide variety of targeted residential pest control services including termite control, tick control, mosquito control, green pest control, and nuisance wildlife control.
Our year-round residential pest control programs include two offerings - our Parkway PestGuard program and our Parkway PestGuard+ program.

The Parkway PestGuard program includes four annual visits, interior and exterior services, and pest identification services. This program covers over 30 common pests including wood-damaging carpenter ants, fleas, ticks, and yellow jackets located within two feet of the structure. It also includes the peace of mind of unlimited service calls.

Our Parkway PestGuard+ program offers everything that is in the above PestGuard program, but has the additional benefit of termite control and includes the installation of termite monitoring devices around the exterior of your home; the monitoring stations provide protection for your home against wood-eating termites.
Learn How To Minimize Mosquito Exposure In West Harrison, NY
Minimize mosquito populations and exposure to your family by implementing Parkway Pest Services ongoing mosquito control service. This service begins in April and continues monthly through October. At each service visit our professionals will come to your residence and apply mosquito treatments around the exterior of your property to effectively reduce mosquito numbers and protect you and your family from the many diseases that these blood-feeding insects may potentially spread. In addition, our technicians will find any potential or existing breeding sites and treat those areas. In addition to our professional services we also recommend doing the following to minimize your exposure to biting mosquitoes:
Reduce standing water located on your property.

Keep your lawn cut short and trim any dense, overgrown vegetation.

Make sure that all window and door screens are completely intact to help keep mosquitoes out of your home.

When spending time outside use a mosquito repellent with DEET to help prevent itchy mosquito bites.

If possible limit time spent outside when mosquitoes are their most active - at dawn and dusk.

Wear light-colored clothing when spending time outside, as light-colored clothing makes it harder for a mosquito to be able to track you.
Commercial Pest Control In West Harrison, NY
To protect your West Harrison business from the damaging consequences of a pest infestation, the commercial pest control leaders at Parkway Pest Services offer the services and solutions needed to get rid of current pest issues and to provide a long-term solution against future pest problems. Our commercial pest control services are performed by our highly trained, educated, and dedicated experts who will work closely with you to meet your business's specific pest control goals. Our commercial pest control services rely heavily on Integrated Pest Management (IPM) and include: routine inspections, the installation of monitoring stations, treatment (when necessary) using highly effective baits and gels, education to increase sanitation practices, mechanical changes, and implementing exclusion measures to keep pests out of your commercial property. To learn more about our Green Shield Certified company's commercial pest control services and why they are the right solution to eliminate your business's pest control problems, contact us today.
Protect Your West Harrison, NY Property From Termites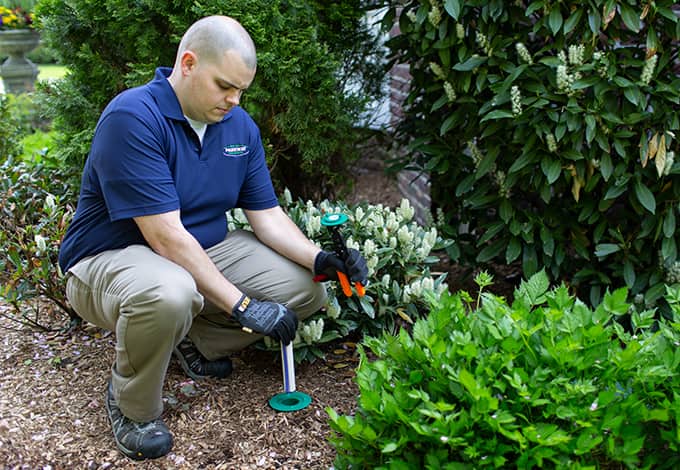 Worker termites are unassuming creatures, growing only to about 1/4 of an inch in length. They are eyeless, wingless, and soft-bodied, yet these unassuming creatures are responsible for causing billions of dollars' worth of damage to properties across the country each year. The worker termite's main job is to invade and tunnel through wood in order to feed their colony with it. When termites invade homes they cause significant and costly damage to structural wood found inside and won't stop until they are forced to do so.

Protect your West Harrison property from being invaded and damaged by termites with the help of the termite control experts at Parkway Pest Services. We begin by performing a termite inspection. If during an inspection one of our trained and experienced professionals discovers termites or termite activity, they immediately sit down with you to discuss treatment options. We understand how stressful a termite infestation can be and we take action against these highly damaging pests as quickly as possible.

At Parkway Pest Services we highly recommend installing the eco-friendly Sentricon® System with Always Active™ to get rid of termite colonies and to prevent future termites from finding their way into your home. Give us a call today to learn more about eliminating termites through Sentricon® with Always Active™™ or by using our conventional liquid termiticide treatment option.