How well do you know the American cockroach, except that it bears the word "American" in its name? Are you aware that the American cockroach isn't originally from America? Evidence indicates this roach species came from Africa to America as early as 1625. Are you aware that the American cockroach is not the most common cockroach in the United States? It takes the second place position to the resourceful and resilient German cockroach, which, by the way, isn't from Germany. There might be a lot you don't know about American cockroaches. While these facts aren't important, some are. Today, we're going to give you four facts that you might not know about American cockroaches in Nassau County but should.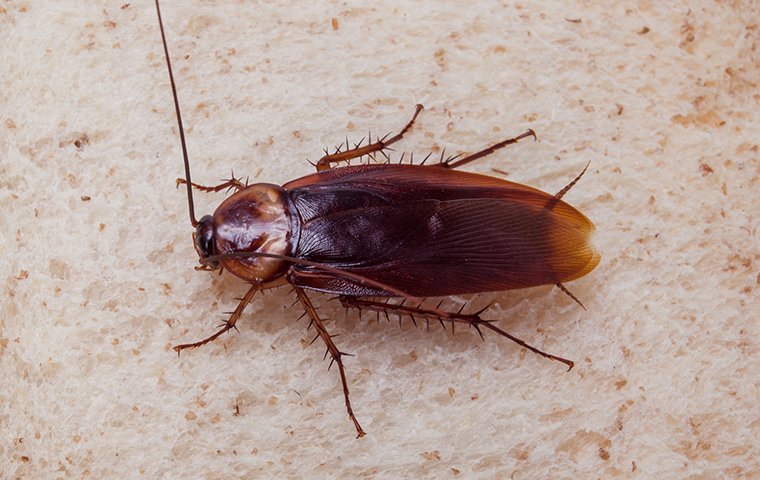 1. American Cockroaches Aren't Always Big
When American cockroaches hatch from their eggs, they start life as nymphs. These nymphs are small and fast. If you happen to see a nymph, you must recognize it as an American cockroach because it can prompt you to take action to arrest the infestation within your property.
Identification of American cockroach nymphs — A nymph of this cockroach species is brown with a tint of grey but maybe white after emerging from its egg or at the beginning of a new instar (development stage). When it hatches, it is about 4 mm in length. Nymphs do not have wings but begin to grow wing pads after the fourth instar. Nymphs keep growing until they reach their adult stage. An adult can be as long as 50 mm but are more typically around 35 mm. All nymphs will be smaller than 35 mm.
It can take 600 days for a nymph to pass through its 6 to 14 instars and reach its adult stage. If you uncover these insects in a hiding place, such as between your mattress and box spring, underneath a box in your basement, crawling around in your boiler room, or your trash receptacle, contact Parkway Pest Services for immediate assistance.
2. American Cockroaches Shed Their Skins Many Times
When an American cockroach moves from one instar to another, it sheds its skin. This can happen 6 to 14 times. These skins can present a hazard to you in a few ways. The skin of an American cockroach in an urban environment can have many microorganisms attached, including parasitic worms. If shed in a sensitive location, these skins can present a health threat. If the skins dry in a ventilation duct, the particles can become airborne. This can lead to respiratory illness. A recent study concluded that hospitalizations for asthma-related symptoms rose in homes where cockroach infestations were found.
3. American Cockroaches Are As Disgusting As You Think
These insects feed on rotting organic matter and feces. When they get into your home, they're going to get into every dirty place you can imagine. They're attracted to these places. They'll get into your garbage. They'll get into the filthy space beside your oven. If you have a cat, your cat's litter box may attract these insects. They'll climb on a dirty mop sitting in a bucket. Worst of all, they'll go in and out of your home, finding dirty places to climb around in your yard, such as on dog droppings, in dumpsters and sewers, on dead wildlife, etc.
4. American Cockroaches Prefer To Stay Hidden
You can have a multitude of American cockroaches in your home or business and never see them. These roaches prefer to stay hidden from view. If you see even a single American cockroach crawling around, it indicates a major infestation. There are likely thousands just out of sight. The exception to this is when you uncover them in a hiding place. Cockroaches will be found in dark, humid spaces within your property. They'll also be found in compressed spaces. Cockroaches are thigmotactic. They prefer to be squeezed. So, even when you take a flashlight and search in a dark area of your property, you might not see these roaches, even if there is a large population.
When You See Evidence Of Cockroaches
At the first sign of cockroaches, contact Parkway Pest Services. The presence of cockroaches on your property can lead to ongoing sickness and other unwanted consequences. Let our licensed pest professionals help you arrest your infestation and provide you with the protection you need to prevent future infestations.