Bed bugs continue to make a comeback in the United States, and the list of places these bugs are turning up is growing. This is making it more difficult for families to keep bed bugs out. Let's take a look at the problem and discuss the many options available for prevention.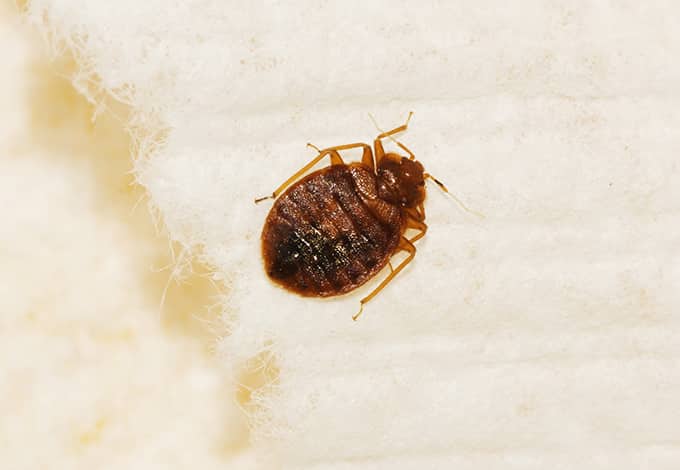 The Problem With Bed Bugs
Bed bugs spread passively. That means they don't crawl out of the wood, across your lawn, up your exterior walls, and squeeze in through cracks. They are carried into your home—sometimes by you.
When bed bugs infest a location, they don't just infest beds. They climb around inside items that are transportable, like clothing, pocketbooks, luggage, electronics, bookbags, books, and more. They also lay their tiny white eggs in these items, especially in the creases and cracks. And, since bed bug eggs do not need the mother bed bug to hatch, an infestation can take root from a batch of unattended eggs.
The secret to protecting your home from bed bugs is to understand all of the many locations bed bugs can hide, and all of the many places bed bugs can be picked up.
Bed Bug Hiding Spots
If you suspect that you may be dealing with bed bugs, check some of their common hiding spots for signs of bed bug activity:
Creases. If an object has a crease, bed bugs will tuck themselves right into it or lay their eggs there.

Pockets. Bed bugs prefer the dark. Pockets are the perfect place for these insects to hide.

Stitching. When bed bugs get into upholstered furniture, they often gather near stitching.

Edges. On a mattress, bed bugs can often be found on the edge that goes all the way around.

Between. If you're wondering whether or not you have bed bugs in your bed, it may be as simple as lifting the mattress and looking between it and the box spring.

Recesses. When bed bugs infest a bed frame, it is usually in a location that is hidden from view. You're going to want to use a flashlight if you're checking a bed frame.
Locations Where Bed Bugs Can Be Found
Now that you know where bed bugs like to hide, let's take a look at some of the places where you might come across bed bugs.
Preschools

Elementary, middle, and high schools

College dormitories

Daycares

Assisted living and senior homes

Hotels, motels, and resorts

Hunting cabins

Libraries

Retail stores

Movie theaters

Police lock-ups

Police call centers

Offices

Single-family homes, multi-family housing, condos, and apartments

Buses, taxis, planes, trains, and cruise ships
DIY Bed Bug Treatments
When these bugs appear, people often take matters into their own hands and attempt to take care of bed bug infestations on their own. This has led to the destruction of belongings, damage to buildings, and even a loss of human life.
Prevention Is The Best Protection
Knowing what bed bugs look like and where they hide is the best prevention. It is also important to teach bed bug detection to everyone who lives in your home or visits your home frequently. Bed bugs can come in on anyone. And, since these insects can be picked up in so many places, everyone must stay vigilant in looking for bed bugs and the signs they leave behind.
Signs Of Bed Bugs
When bed bugs infest a location, they leave behind a few telltale signs of their presence:
Dark spots. You may see black droppings, black streaks, and black patches. These are feces deposited by the bed bugs. They can be found on bedding, mattresses, box springs, backboards, baseboards, outlet covers, crown molding, and more.

Shed insect skins. These skins are tan to brownish red.

Tiny white eggs. These eggs may be found in a batch or spread around individually.

Blood stains. Infested areas often have tan or brown staining due to excreted blood.

Bed bug pheromones. The scent of bed bugs can be described as the smell of a damp, dirty towel.
What To Do When You Discover Bed Bugs
Don't take matters into your own hands. Exterminating bed bugs requires an understanding of the habits and habitats of bed bugs. Professionals follow strict pest control methods to ensure the complete eradication of all bed bugs in a structure and follow safety protocols to make sure it is done right.
The QualityPro certified team at Parkway Pest Services uses K-9 bed bug inspectors to zero in on hiding bugs, encasements to isolate bugs and prevent the spread, conventional and steam treatments to destroy all infesting insects, and follow-up inspections to make sure no bugs remain. We also provide routine monitoring services for home and business owners who want to catch and arrest infestations before growing into a problem.
For additional information about how the team at Parkway Pest Services stays on the cutting edge of bed bug prevention, drop us a line. We look forward to serving you with industry-leading bed bug control options.