Pest Control In Shrub Oak, NY
Anyone that says Shrub Oak isn't one of the best places to live in New York hasn't spent enough time here. Although a dense suburb, residents of Shrub Oak still have room to spread out and enjoy their own space.
Even though you might not have to share your space with others, you may find pests are a problem. However, Parkway Pest Services is here to assist with Westchester County pest control. Keep reading to learn about your pest control options!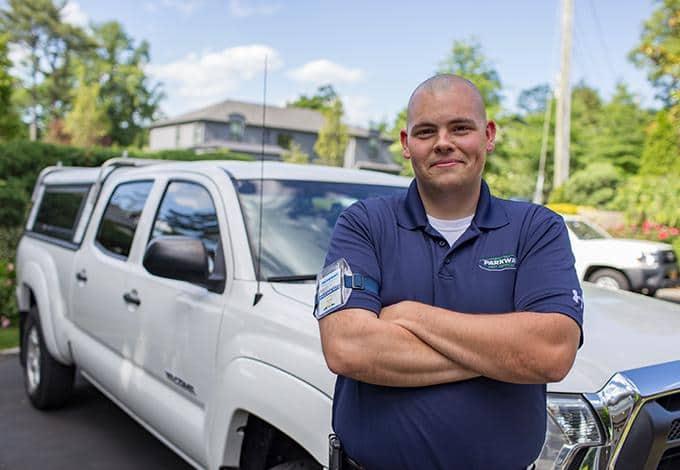 Residential Pest Control In Shrub Oak
Finding a pest control company that is right for you can be just as stressful as dealing with pests in the first place. But this doesn't have to be your experience if you live in Shub Oak.
Parkway Pest Services is your go-to for effective and reliable residential pest control. We are a local family-owned and operated business, so we understand what pests are common to the area and how important it is to keep them away from your family.
With us, scheduling is easy, and you'll never be in the dark about any of the treatments we implement, giving you peace of mind that you and your family are safe from pests.
In addition to our general home pest programs, we provide specialty bird control, mosquito control, and nuisance wildlife control. Plus, we offer green pest control, power washing, radon testing, and water testing!
Call Parkway Pest Services today for a free quote for home pest control services that provide long-lasting results and protection for residential properties.
Commercial Pest Control In Shrub Oak
When it comes to your business, pest control is essential. But finding the right company to work with can sometimes be a challenge. Many pest control companies show and start spraying as part of a one-size-fits-all approach, but this is rarely effective. Your property and its pest pressures are unique, so your control and prevention solutions should be too!
If you want customized commercial pest control for your Shrub Oak business, look no further than Parkway Pest Services. We work with properties in education, healthcare, food and beverage processing, hospitality, offices, property management, retail, food service, and supermarkets.
We know how sensitive some commercial environments are, so we take extra care when customizing your pest control plan using Integrated Pest Management (IPM). With your chosen plan, we perform routine inspections and use monitoring stations to catch pests before they become a problem. We use highly effective baits and gels that don't produce airborne contaminants and only treat when necessary.
You can trust our team at Parkway Services to keep your business a pest-free environment.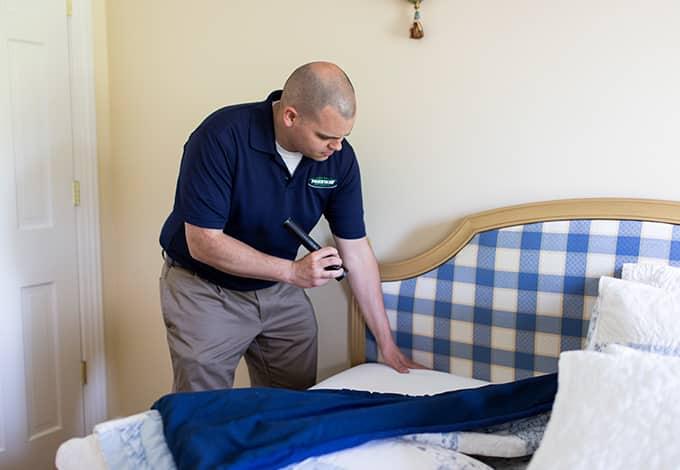 A Handy Guide To Bed Bug Prevention For Shrub Oak Property Owners
Bed bugs aren't like other pests. They don't infest homes by sneaking through exterior entry points like cracks in the foundations, gaps around window and door frames, and damaged screens. Instead, bed bugs are hitchhikers, getting onto people or their belongings in previously infested places.
Due to the ways bed bugs infest, it can be challenging to prevent them, but if you institute these prevention tips, you can hopefully keep this pest away:
Don't put your belongings on the floor in public places like offices, schools, restaurants, malls, transportation hubs, and theaters.
Before returning home, check to ensure there are no hitchhikers.
If staying in accommodations, inspect for signs of bed bugs by looking over the sheets and mattress, joints of furniture, seams of curtains, and upholstered furniture.
Try to limit the number of second-hand goods you bring into your home, and always be sure to inspect and clean anything before taking it inside.
If you face an issue with this pest, don't try to get rid of bed bugs on your own. Contact Parkway Pest Services for effective and reliable treatments!
The Complete Guide To Effective Tick Prevention In Shrub Oak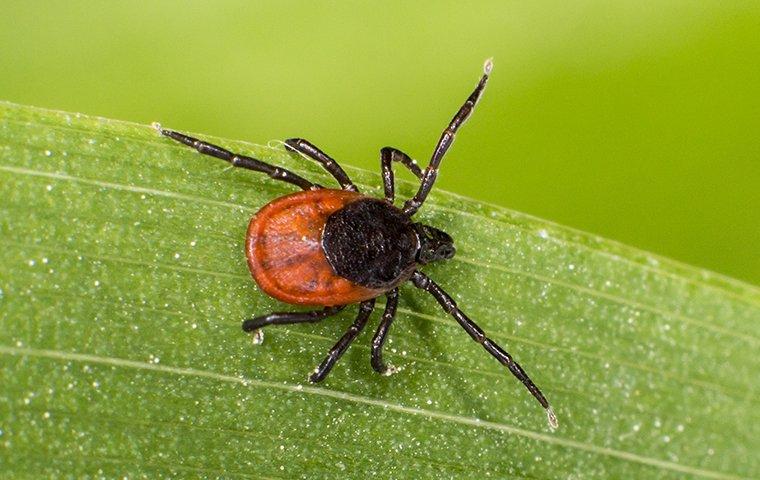 Ticks are terrible little parasitic pests that can spread many diseases to people and animals. Some of the diseases ticks spread in our area are Lyme disease, anaplasmosis, ehrlichiosis, and babesiosis.
Unfortunately, many people only think ticks are an issue when you are walking in the woods, but the truth is they can be living in high populations on your property. However, you can use this guide to help you make your yard less attractive to ticks:
Ticks can't fly or jump; instead, they use tall grass and foliage to get onto hosts, so keep your lawn, trees, and bushes maintained.
Wildlife, rodents, and birds often carry ticks onto properties, so install or replace fencing to keep some of these animals out, remove any food sources that will attract them, and ensure there are no entry points into your home that they can use.
Work with pest professionals to ensure your yard and home are free of these dangerous pests.
Call Parkway Pest Services for more practical tips and professional tick control.